Five Rings' has a number of satellite affiliate groups in addition to the main campus. Members in good standing are welcome to train at other locations.
It promotes the spirit of Jiu Jitsu - friendship, sharing and collaboration, pushing each other to become better, and just having good times together. Please expand your horizons and take the opportunity to train at an affiliate group. It's a blast!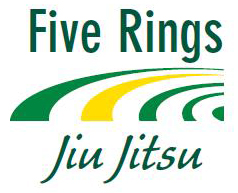 Here's a listing of the Five Rings' Affiliates in alphabetical order.
First Light BJJ | Hood River | Coach Alex Evans | Web site | Facebook
Portland State BJJ Club | Downtown Portland | Professor Eric Dorsett | Facebook Club | Facebook Class
Recreate | Northwest Portland | Professor Nathan Jeffers | Web site | Facebook
SWEAT360 | Hillsboro | Coach Billy Hagerman | Web site | Facebook
Murrayhill Martial Arts | Murrayhill | Coach Nick Burke and Coach Micah Caputo | Web site | Facebook
Trial Affiliate Group (Nov + Dec. 2015)
Aim High Martial Arts | Bethany | Coach Dan VanDetta | Website | Facebook