What an absolutely FANTASTIC time in Las Vegas! ! !
Over 20 Five Rings folks traveled to Las Vegas from August 20 through the 25 to participate in one of the biggest Jiu Jitsu tournaments in the world, with over 6,500 competitors in the Master Worlds and approximately 2,000 competitors in the four auxiliary tournaments:
the Novice Championship
the Youth Championship
The Vegas Open Gi
the Vegas Open No-Gi)
All going on in the immense Las Vegas Convention Center.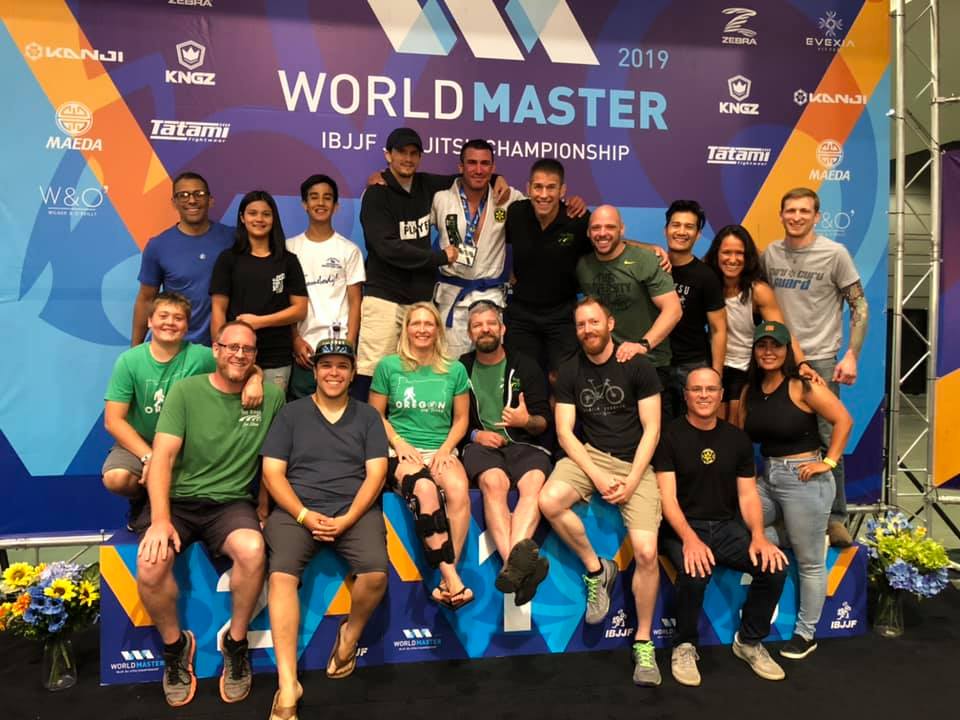 Most of the Five Rings Team
We had 13 folks compete ... and all went out and gave their best effort and fought hard. It is a TOUGH tournament ... one of the toughest for sure.
The big winner was Marcelino Garza taking double silver (one in his weight class (Master 2, blue belt, medium heavy) and one in the Open Division. He won 6 matches in the day and was nothing short of fantastic. It was terrific seeing all his hard work and training pay off! ! !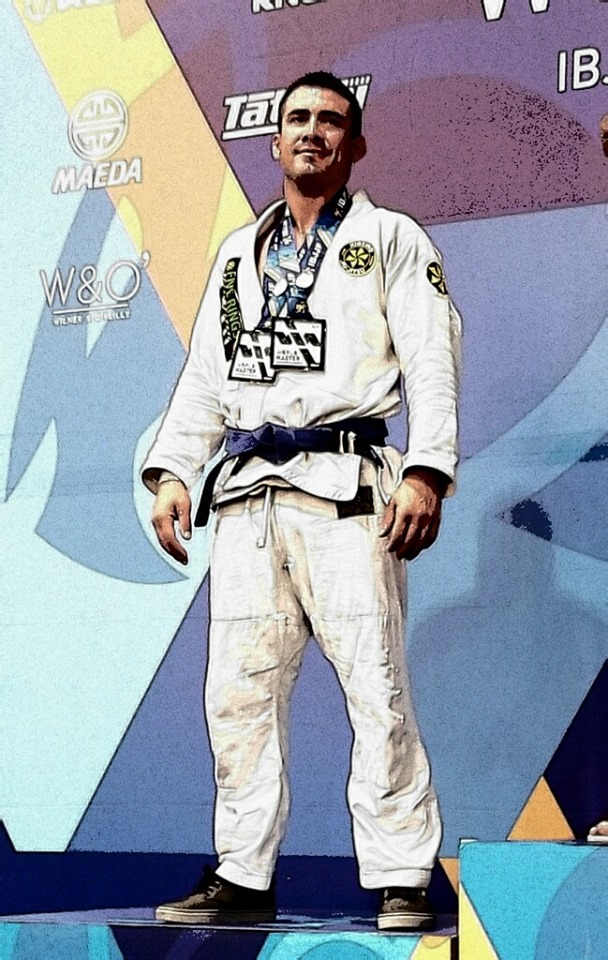 Marcelino Garza
Double Silver Medal at the Master Worlds 2019
Congratulations to Coach Robert Wolfe, Coach Dan VanDetta, and Josh Roy for making to the 2nd round of competition. They went out and hit their games and won convincingly.
The other nine competitors lost in the first round. However, that did diminish the experience. We had an AMAZING Comp. Team build up / prep for this event (which began back in June), and everyone came away feeling that they had sharpened their game and that their skills and understanding of what it takes to compete grew noticeably.
The event broke down as follows:
Wednesday - 2 athletes competed | Coach Robert and Robert Marti
Thursday - 3 athletes competed | Coach Robert, Charles Banh, and Marcelino Garza
Friday - 8 athletes competed | Coach Dan VanDetta, Isa Bruno, Josh Roy, Ryan Tool, Joell Cherry, Louisa Bruschi, Michael Lennon, and Paul Lively
Saturday - 1 athlete competed | Crayton Berner
Also, the team had a GREAT time supporting each other and hanging out together for the four days in Vegas -- great food and great fun! ! !
Big shout outs go out to Tim Hull and TK Komlofske for their support (both are coming off injuries but wanted to make the trip anyway to support the team and be a part of the experience). Also thank you to Coach Robert Wolfe, Coach Dan VanDetta, and Robert Marti for the help coaching our athletes. Lastly, it was SUPER COOL to have families and friends join us - in particular, the Garza Family, the Lennon family, and Shaun Evans and his friends.
To see the FULL photo album, go HERE
Though it would have been nice if more folks would have made it too the podium, I'm extremely proud of everyone's effort and courage to step into a highly competitive environment and let it all hang out. BRAVO! ! ! Keep doing and we can't help but get better, grow, and evolve.... which is what it's all about.
We're going to do it again next year ... so start making your plans. It's an absolute blast! ! !