HUGE congrats to the 12 athletes that leveled-up on Tuesday, September 24, 2019.
Five Rings is a place where people strive to grow and develop into the best grapplers (and people) they can be. These folks have put in consistent time, effort, sweat, and work to grow their games and evolve. It was a super night with over 50 people in the room to help welcome these athletes to the next chapter in their Jiu Jitsu Journey.
Black belts - Will Acton and Justin Eyre
Brown belts - Isa Bruno and Louisa Bruschi
Purple belts - Marcelino Garza, Aaron Light, and Josh Roy
Blue belts - Cody Bartol, Taylor Carson, Cole Killion, Paula Gore, and Pip Santos
A special acknowledgement / shout-out to Coach Justin and Coach Kristy as they are leaving for Thailand next week. You've both been such a positive part of the Five Rings community. We all wish your the very best and safe travels. Your presences at Five Rings will be greatly missed.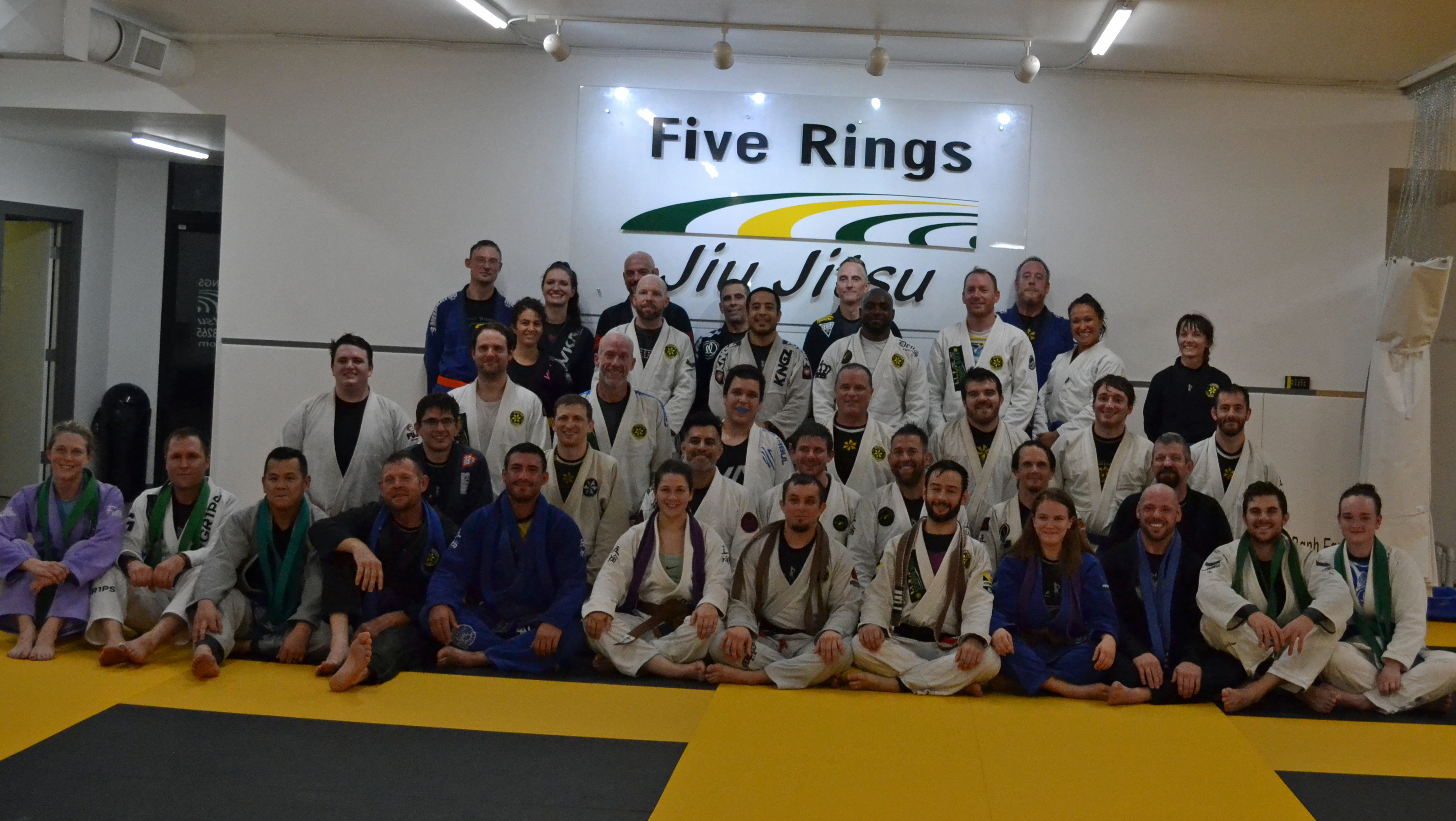 These folks' success should serve as everyone's inspiration ... the secret at getting good at Jiu Jitsu - keep training, have fun, enjoy the journey, be patient, and don't stop.
Check out a video that Tyler Colson capture of the night's events ... it's very inspiring and captures the positive energy and camaraderie in the room: HERE
Check out the full Facebook album: HERE
Everyone's success is our inspiration and it give us permission to keep achieving too! BRAVO! ! !
Do. Daily. Forever! ! ! :-)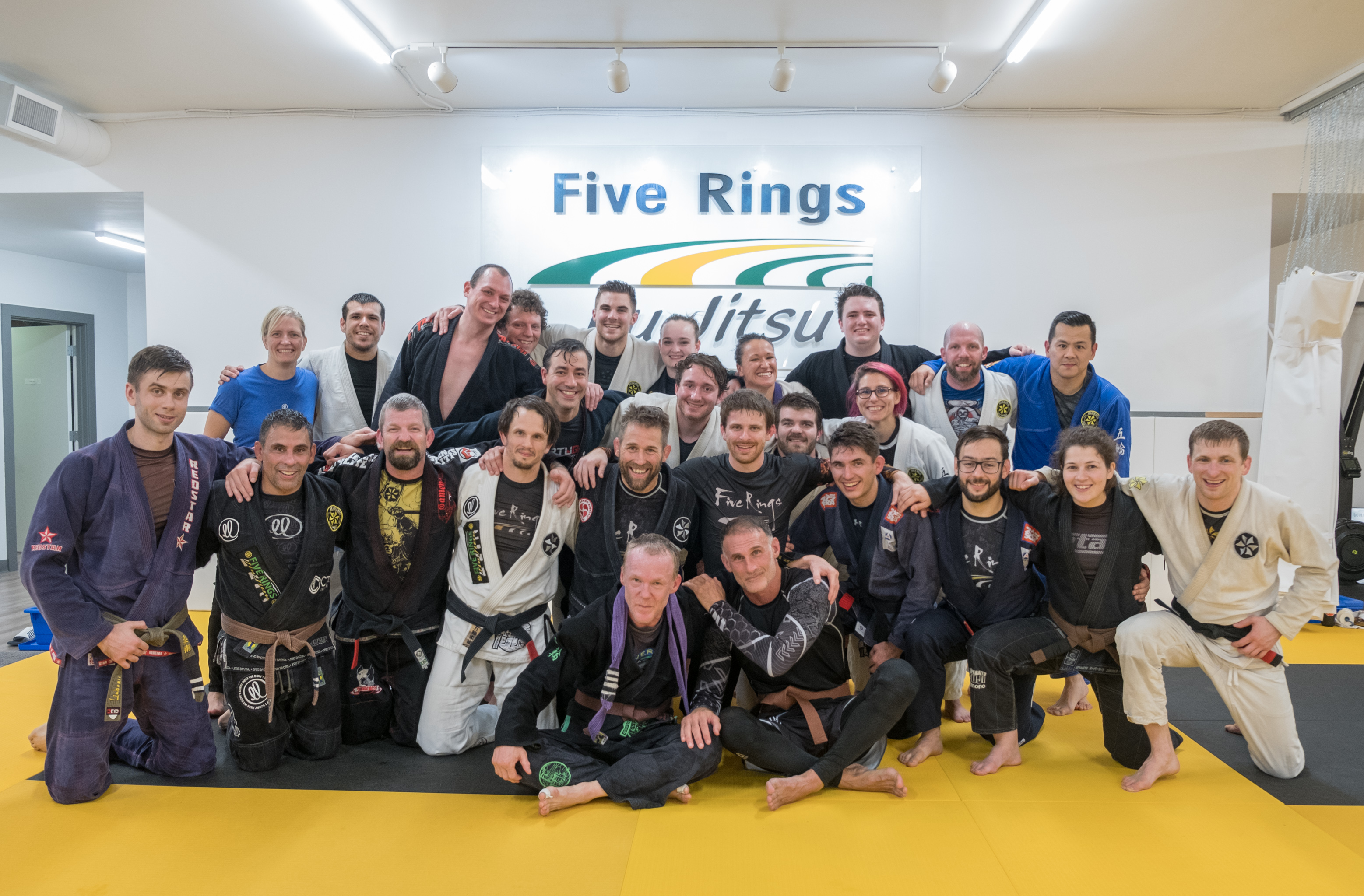 P.S. - In continuation of last week's promotions, two more for two athletes that were out of town. Extremely well deserved brown belts for Alan Barthold and Crayton Berner. Keep doing gentlemen, keep doing! ! ! ;-)