Grapple-A-Thon 4 a Success! ! !
What an absolutely AMAZING day! ! ! On Saturday, September 21, over 100 folks participated in Five Rings' 4th Grapple-A-Thon.
Five Rings strives to make the world a better place --> striving to uphold our motto of Fun, Fortitude, and Philanthropy.
And what better way to do that then raising money so the boys and girls in the Friends of the Children - Portland Chapter get full funded year round Jiu Jitsu via Five Rings and our amazing Coach Dan VanDetta?
Thank you to everyone for all their support - via donations, volunteer hours and participation, rolling, and just being a part of this amazing community. We had a small army of folks help setup, monitor the mats, and clean up. It takes a village ... and ours is strong.
We raised over $10,000 for the cause and had a great time doing it; there were lots of laughs, smiles, and hugs. There was also some pretty good BBQ (Thank you Paul Lively and Phil Schneider for being the grill masters!).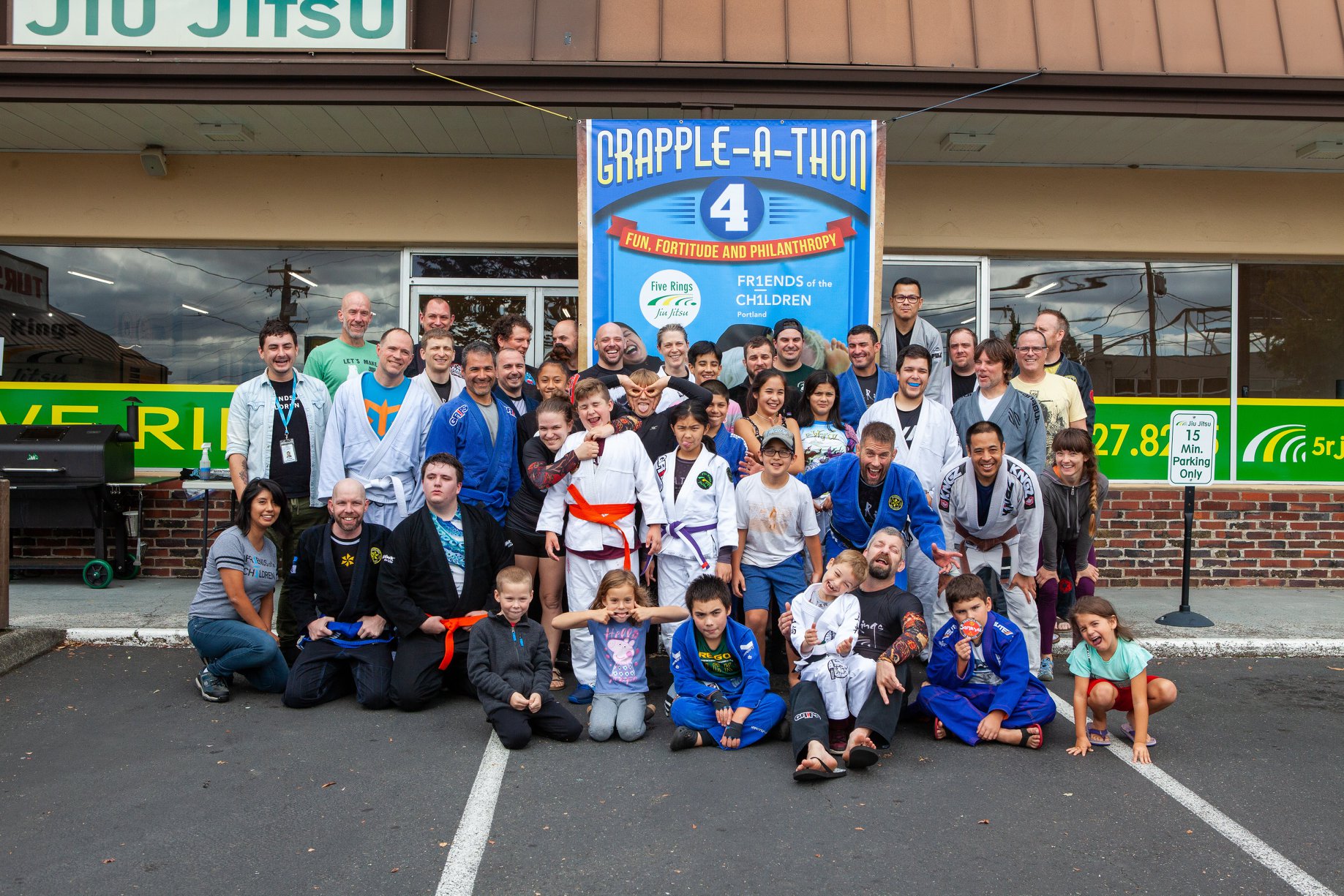 Part of the GAT 4 crew.
Over 100 folks participated over the 8 hour event.
What was particularly cool was the number of children from Friends of the Children and their mentors who participated (roughly 20). It was such a joy to have them on the mats at Five Rings.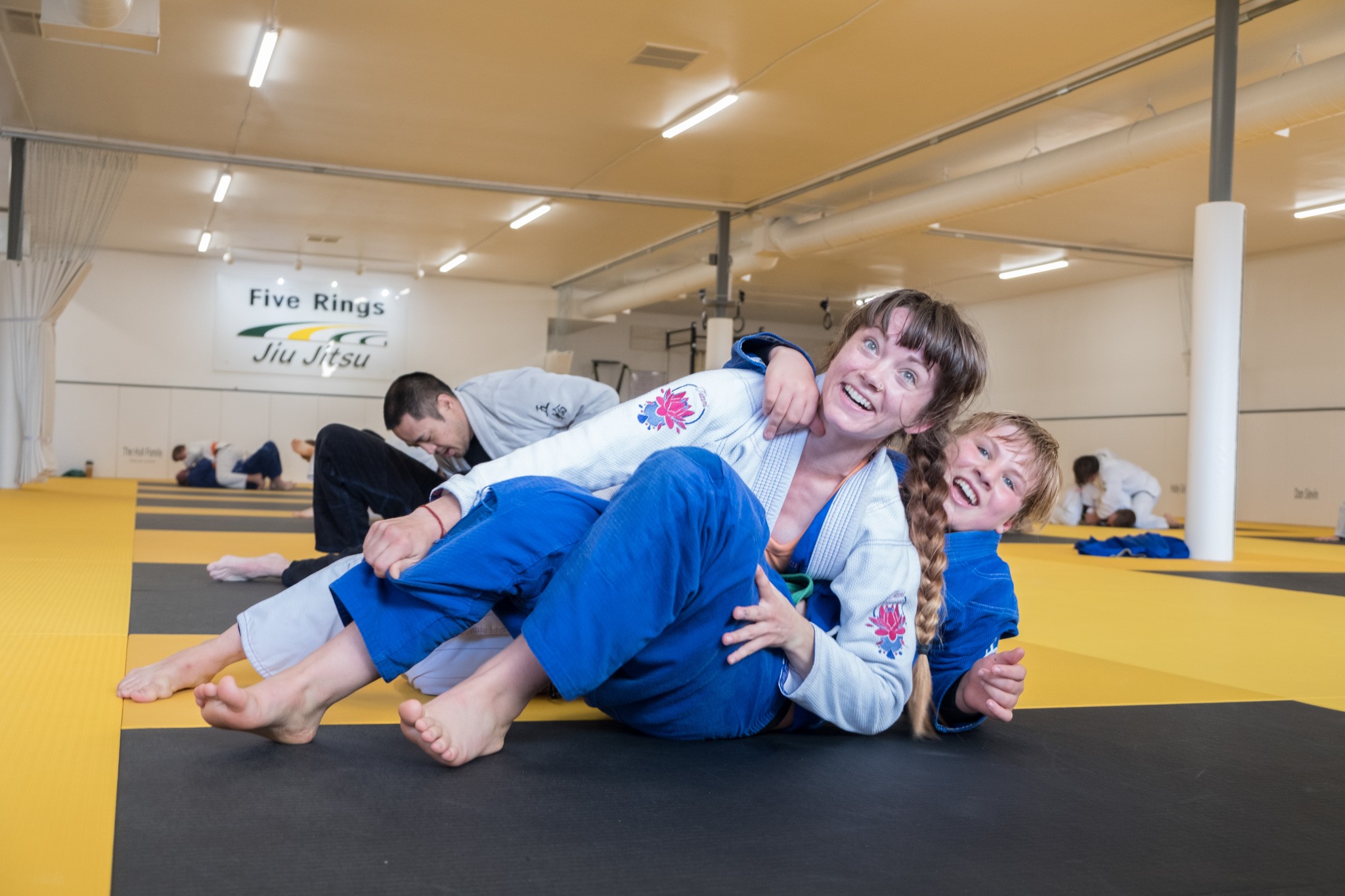 Coach Kristy and Snowden in a smile contest!
It entire day was nothing short of fantastic.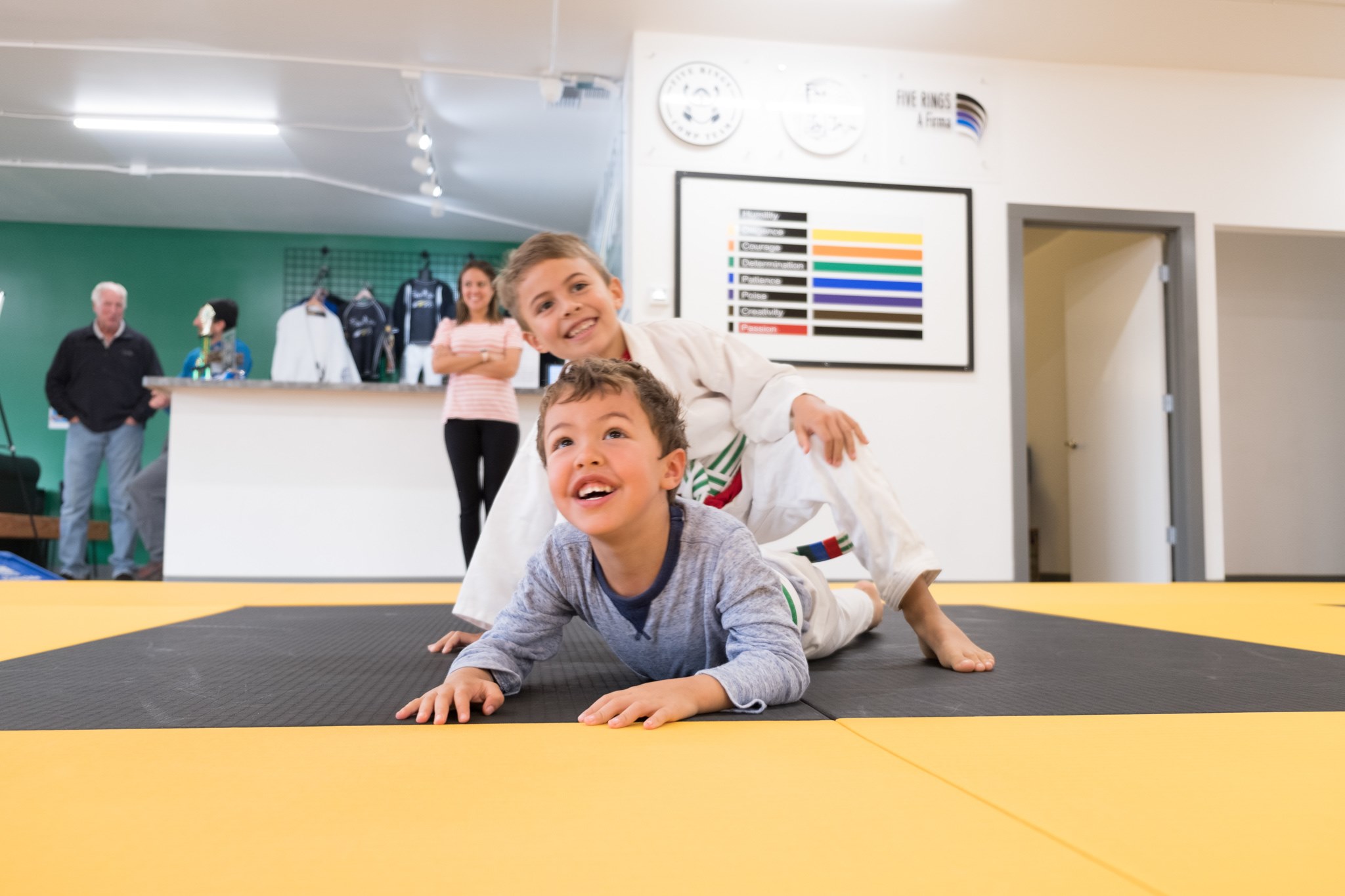 The kids portion of the GAT was full of smiles too.
To see the full Facebook album, go HERE.

GREAT job guys! ! !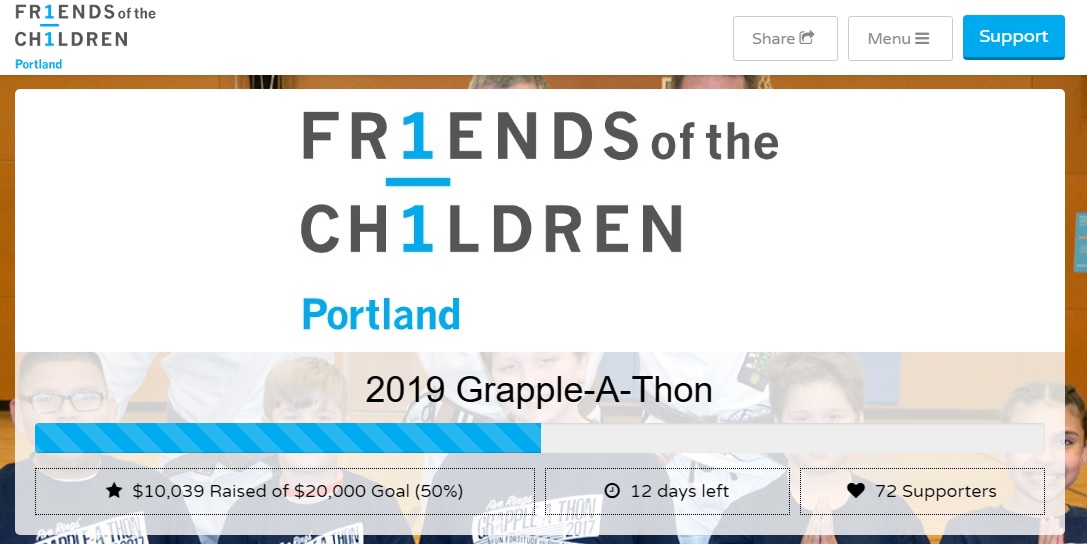 Can't wait until next year! ! ! Mark you calendar --> Saturday, September 19, 2020.
See ya there! :-)