Youth SKILLZ Fall 2019 Graduation Week
Big congratulations to our Ninja, Samurai, Dragon, and Warrior / Shinsengumi kiddos (over 100 strong) for successfully completing their Fall Graduation ... lots of hard work, good focus, and a never give up attitude were displayed at all levels of last week's testing.
These guys crushed the fall curriculum cycle. Hard work pays off.
Five Rings strives to be a profoundly positive place for children to grow up strong, resilient, and capable. Keep up the GREAT work and striving to become the best version of yourself! ! ! :-)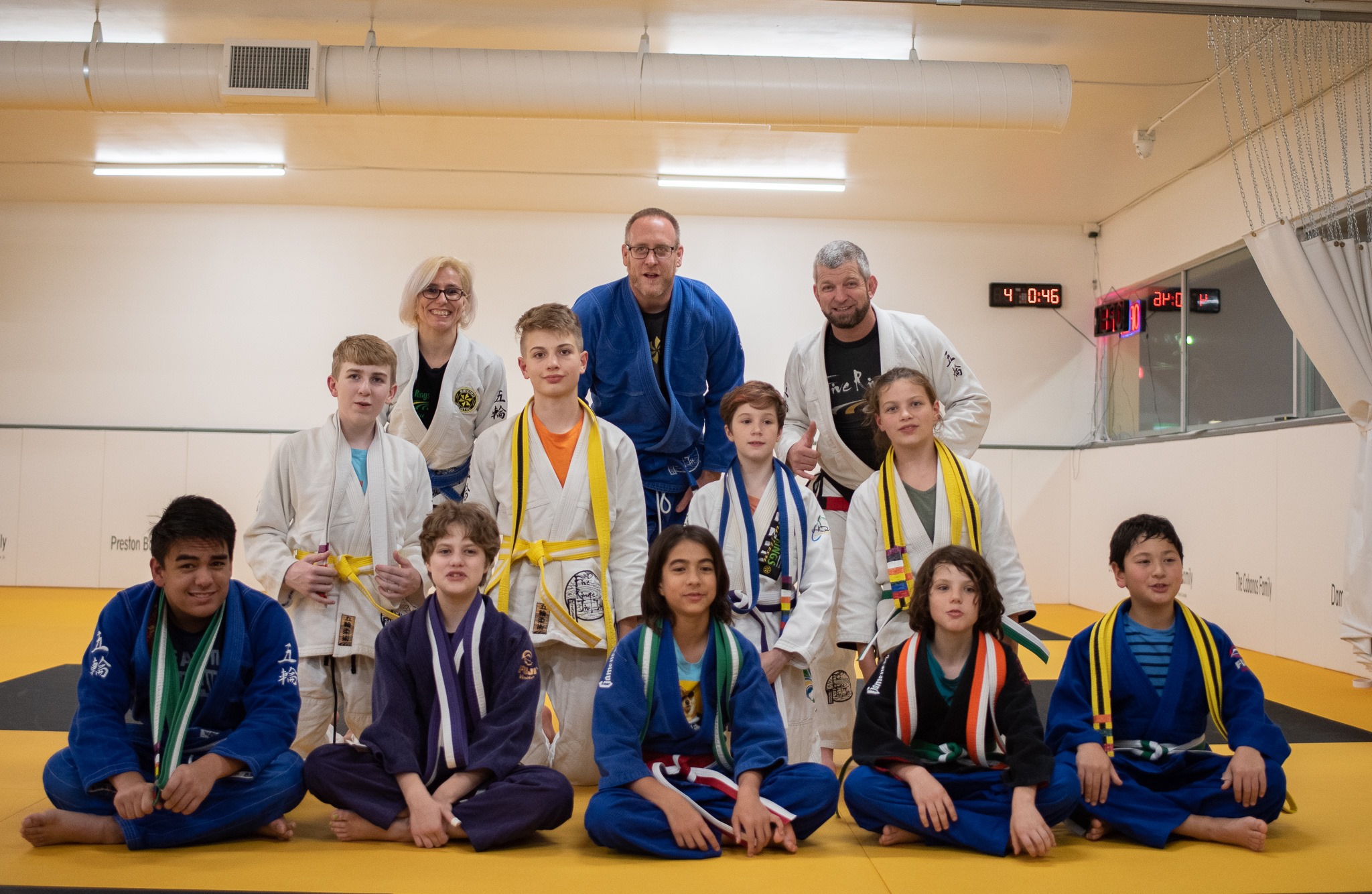 One of the Twelve Graduation session over the Week | Warrior / Shinsengumi
Front Row: Matthew, Sevrine, Cruz, Teo, and Jake
Middle Row: Luke, Kimball, Evie, and Ava
Back Row: Coach Sarah, Coach Michael, and Coach Dan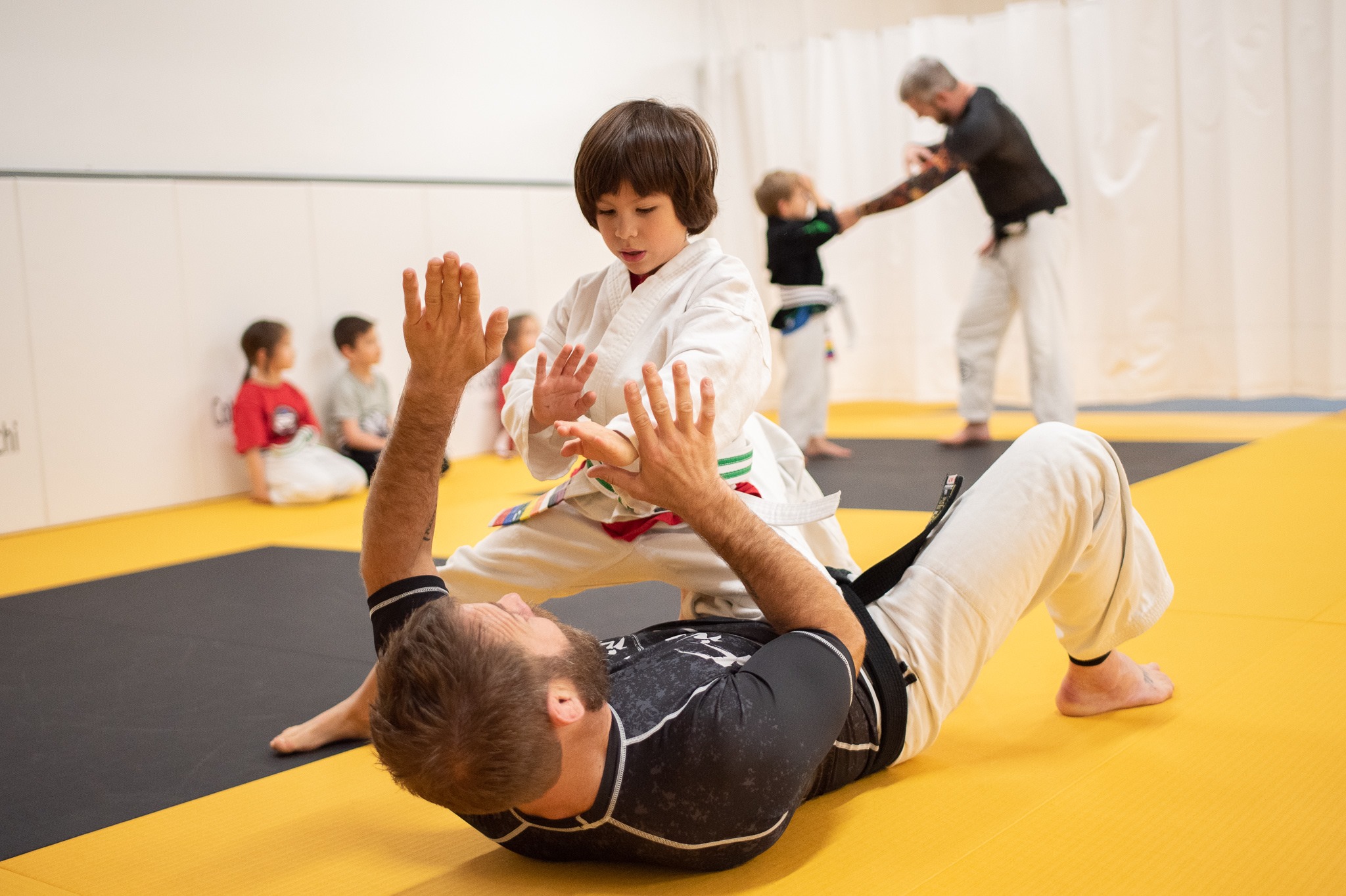 Working our self defense techniques. As Samuria Mateo says, "That's not ok. Stop. I don't want to fight you!"
Full album HERE