HUGE congratulations to the four competitors from Five Rings that traveled down to Anaheim, CA, to compete in the IBJJF No-Gi World Championships this last weekend. Just the very fact that you all participated in such a big event (a five day tournament with thousands of competitors doing top level Jiu Jitsu) is fantastic in and of itself. It's so cool to see how our sport is growing, evolving and flourishing.
Also, for all those folks that have been attending Coach Kevin's No-Gi class and wondering why folks are so good ... now you know. Let's keep up the great training and evolution. ;-)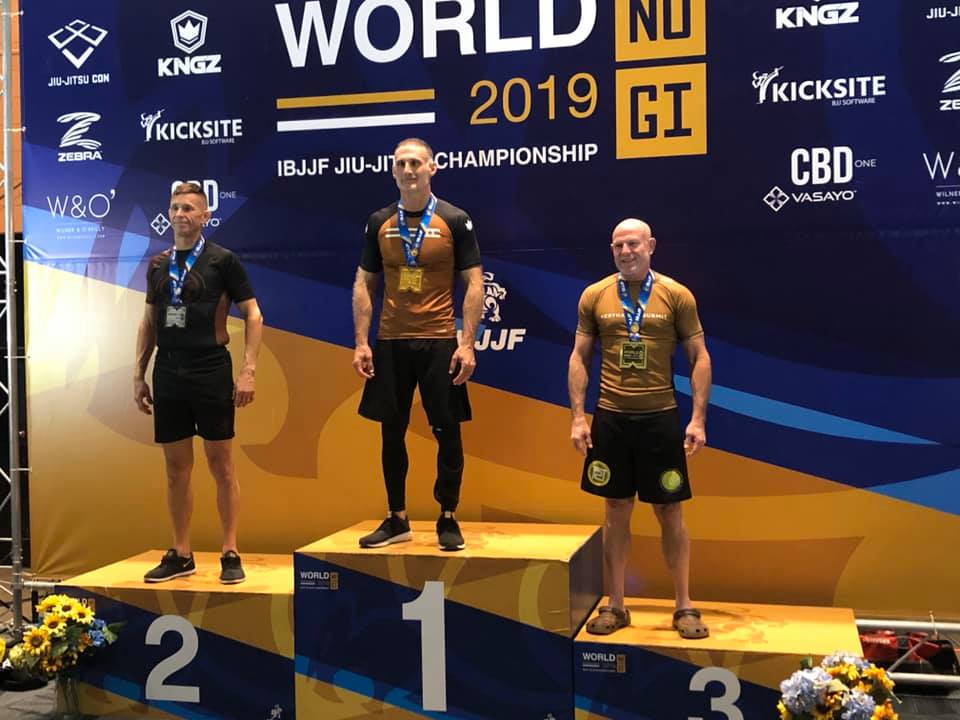 Alan Barthold took Gold at Brown Belt / Master 5.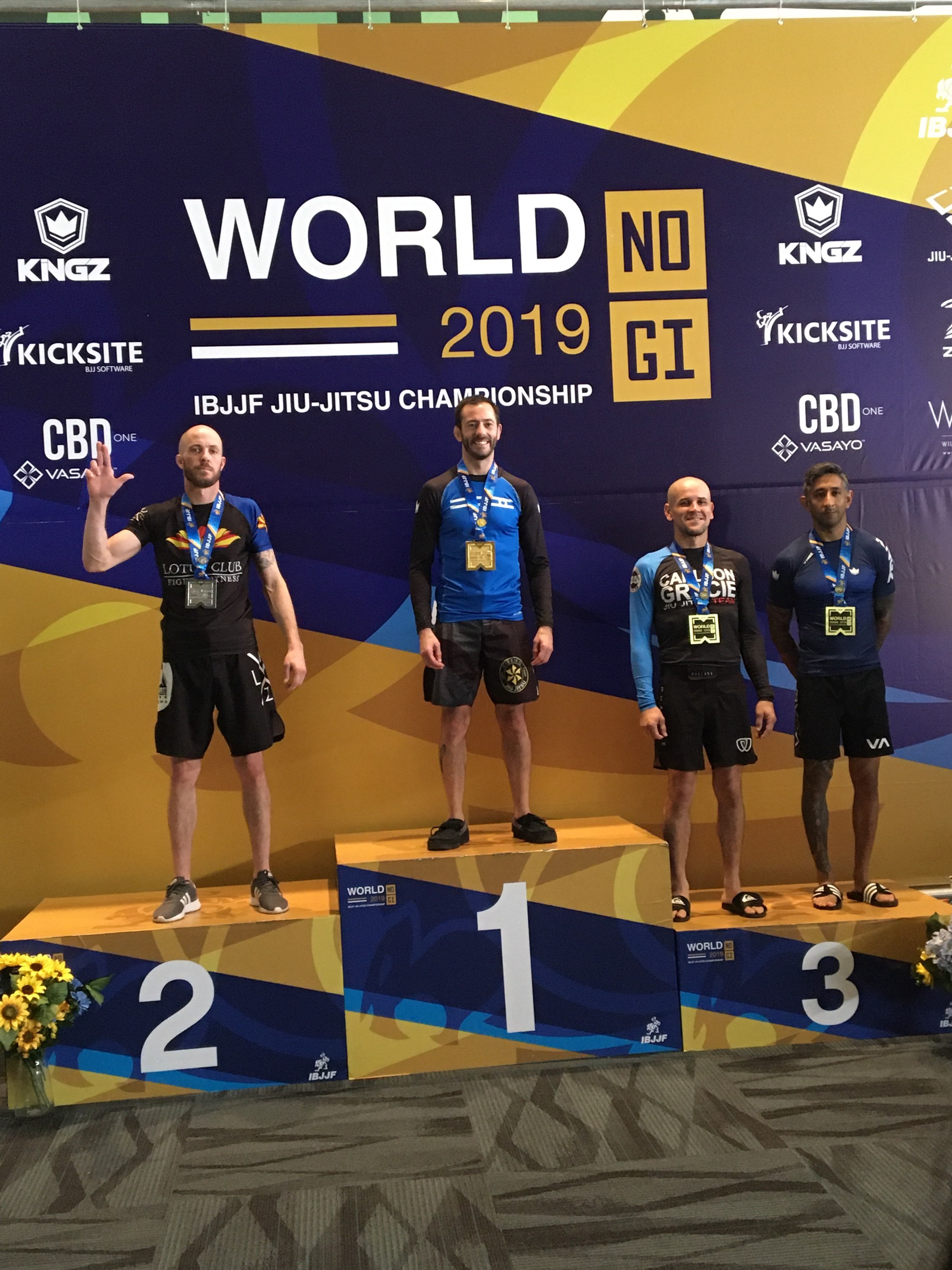 Matt Krier took gold at Blue Belt / Master 2.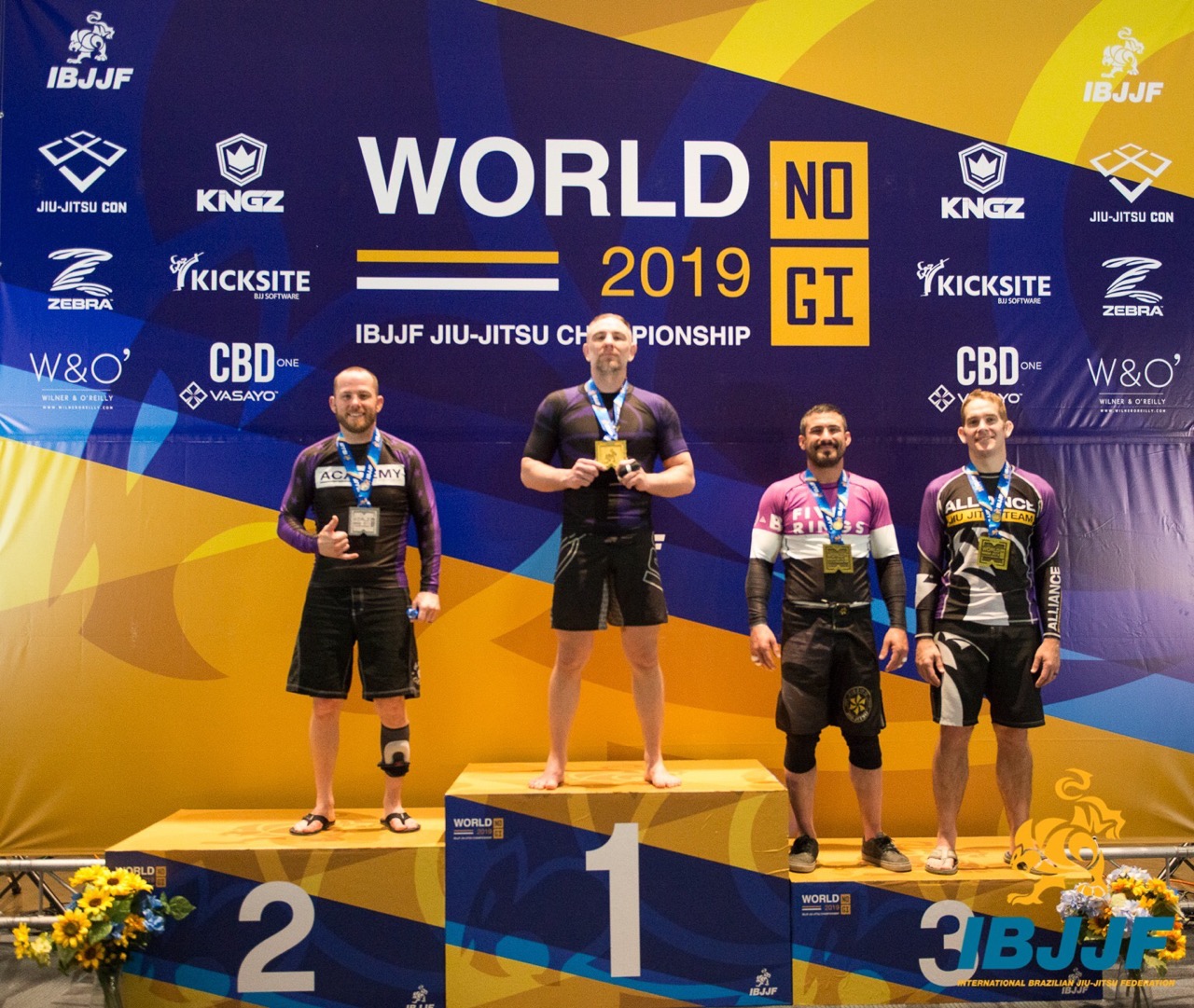 Marcelino Garza took bronze at Purple Belt / Master 2.
Huge props to everyone. Way to go guys! ! !