Seven folks from Five Rings traveled up to British Columbia this last weekend (Dec. 20 + 21) to train with Professor Rodrigo Pagani.
Professor Tom Oberhue

Professor Dan VanDetta

Tim Hull

Leonard Jones

Paul Lively

Ryan Tool

Kris Lamping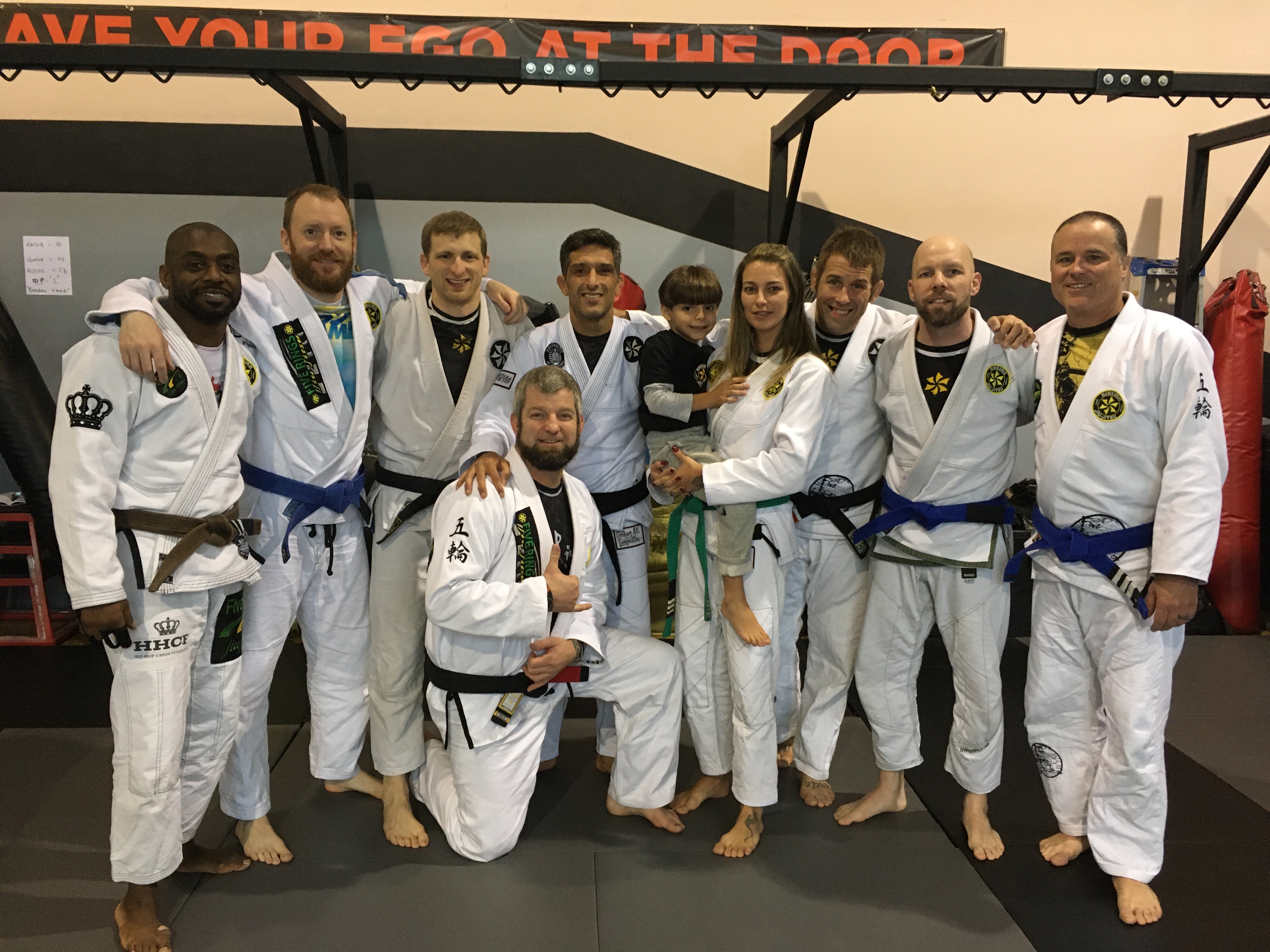 Five Rings has a long history with Professor Pagani. Both Tom and Tim have been to Professor Pagani's Curu Curu Land in Brazil five times. Also, we've had Rodrigo to Five Rings four times over the last ten years. We consider him our Jiu Jitsu uncle. ;-)
We took a semi-private, participated in both of his public seminars (over 5 hours of content) and hung out with him on Friday night at dinner to catch up. It was terrific to see Rodrigo, his wife Fernanda, and his son Rockson too. It was an absolute BLAST! ! !
Great Jiu Jitsu with great people.
Also, congratulations to Professor Tom on being awarded his 4th degree on his black belt.
Thank you Dean Toews and Perry Bateson for bringing Professor Pagani to BC and hosting him. We are grateful!
Good times indeed. Keep doing! ! !