The Five Rings' Anniversary Party took place on Saturday, January 17, 2015. Our Anniversary Party is the gala event of the year. It was an amazing night, with over one hundred and twenty members, family, and friends enjoying the academy in ballroom-mode.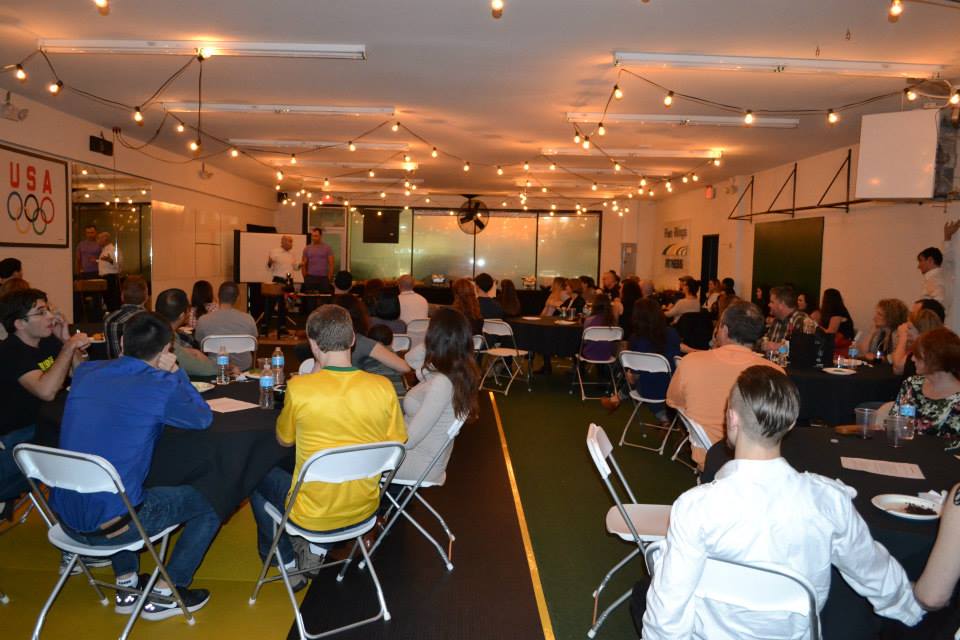 Professor Eric and his top-notch team of chefs put together an AMAZING feast for all to enjoy. The food was absolutely fantastic. Clearly Iron Chefs were at work.
Belts Earned in 2014
Black belt – Eric Dorsett
Brown belt – Kevin Dadik
Purple belt – Will Acton, Billy Hagerman, and Dan Jolicoeur
Blue belt – Crayton Berner, Frank Cline, Israel Doering, Evan Labby, Aaron Reuland, Olaf Stockly, Arune Suvanvej, Lance Tsugawa, and Sterling Wills
Spirit | Heart | Personality Acknowledgements
Jiu Jitsu
"The Work" Award: Robert Wolfe
Most Improved: Carlos Martinot
King of Consistency: Ben Cook
King of Persistence: Howard Davidson
Geek Squat: Will Acton, Kevin Dadik, and Robert Wolfe
New Kids on the Block: Micah Caputo and Rob Martin
Duracell Battery: Nathan Jeffers
Most Inspirational: Tim Hull
Most Family Participation: The Rice – Barker – Hayes Family, The Vanns and the Jones
Ambassadors: Nick Burke, Ben Cook, Alex Evans, Keith Picone, Dan VanDetta
Coaches' Mentor Program (CMP) Graduates:
Adult: Isa Bruno, Louisa Bruschi, Kevin Dadik
Juniors: Aliyah Curley, Maya DeWeese, Hiathan Nguyen, Karen O'Neal, Giuliano Scasso, Haley Vann, Haskelle White
Fitness
"The Work" Award: Jessica Vann
Most Improved: Veronica Jones and Keith Molesworth
Mr. Discipline: Adam Garmon
Duracell Battery: Amber McLellan
Queen of Consistency: Patricia Bergen
Most Inspirational: Ken Cone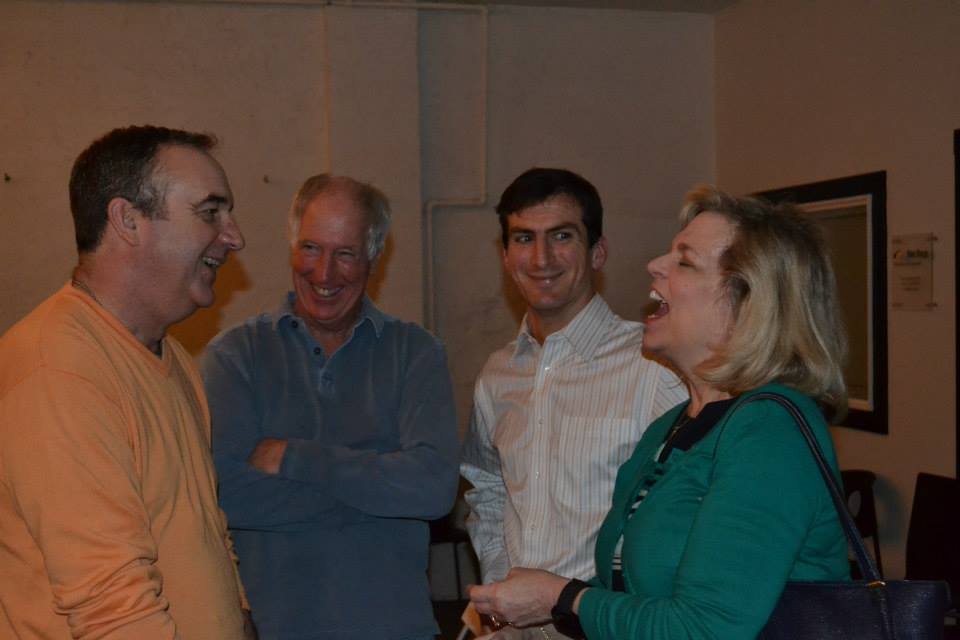 Auction
In addition to the party, the academy hosted a silent auction and raffle as fundraisers for the Pan 2015 Comp Team. There were tons of great items. The event raised over $2,400 for the Comp. Team. Thank you to everyone for their support. It really makes a difference.
An album of the event can be viewed HERE
The "Year in Review - Slide Show" can be viewed HERE