Receive 2 Weeks Of Kids Martial Arts Classes For ONLY $89! With A Free Uniform!

Our classes teach students confidence, self-esteem, goal-setting, how to be a leader, respect for teachers and parents, a greater appreciation for academics and the ability to deal with bullies and self-defense as a last resort. A great student at Five Rings Jiu Jitsu isn't only a great martial artist, but a great person as well.
We have classes for everyone!
Warriors (10-12yrs)

Shinsengumi (13-16yrs)
The head coach of Five Rings' Kids Martial Arts classes, Tom Oberhue, has a Master's Degree in Education and over fifteen years of classroom experience and twenty-five years of experience teaching children martial arts. Five Rings Jiu Jitsu has performed extensive background checks on each qualified instructor for the safety of your children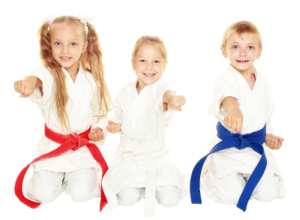 We offer an age-appropriate curriculum that allows students to set realistic goals they will be proud to achieve! These activity-packed sessions are perfect for anyone with a busy schedule, but a passion for martial arts! Be sure to enroll by January 4th to reserve your spot!
**Call 503-327-8265 for more details**