Five Rings took seven athletes to compete at the Masters World Jiu Jitsu Championships in Las Vegas; joining over 175 other Ribeiro athletes at the 2300 person tournament. It was a GREAT two days.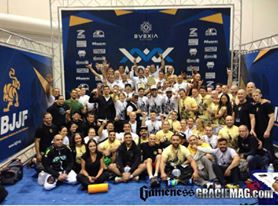 Summary:

Ribeiro Jiu Jitsu won the team trophy!
Crayton Berner won Gold - World Champion!
Sara Childs, Tawny Komlofske (TK), Micah Caputo, and Tom Oberhue all took Bronze
Dan VanDetta went 2 - 1 in his division while Robert Marti went 1 - 1
Everyone fought with great heart, discipline, and attention to their game plan.
Tons of wins and learns.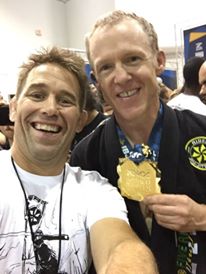 Lots of fun was had hanging out and at meals throughout the weekend. It was SUPER cool to have Bethany Ng and Will and Dan Grossen down to support the team and cheer folks on. It was also very cool to connect with the greater Ribeiro Team.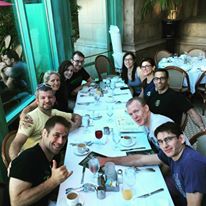 All in all, it was a FANTASTIC experience! ! !
Album HERE