Our formal Comp Team has been going strong at Five Rings over the last four years. On Dec. 9 we'll be 12 weeks out from the 2018 Pans (March 7 - 11, 2018) in Irvine, California.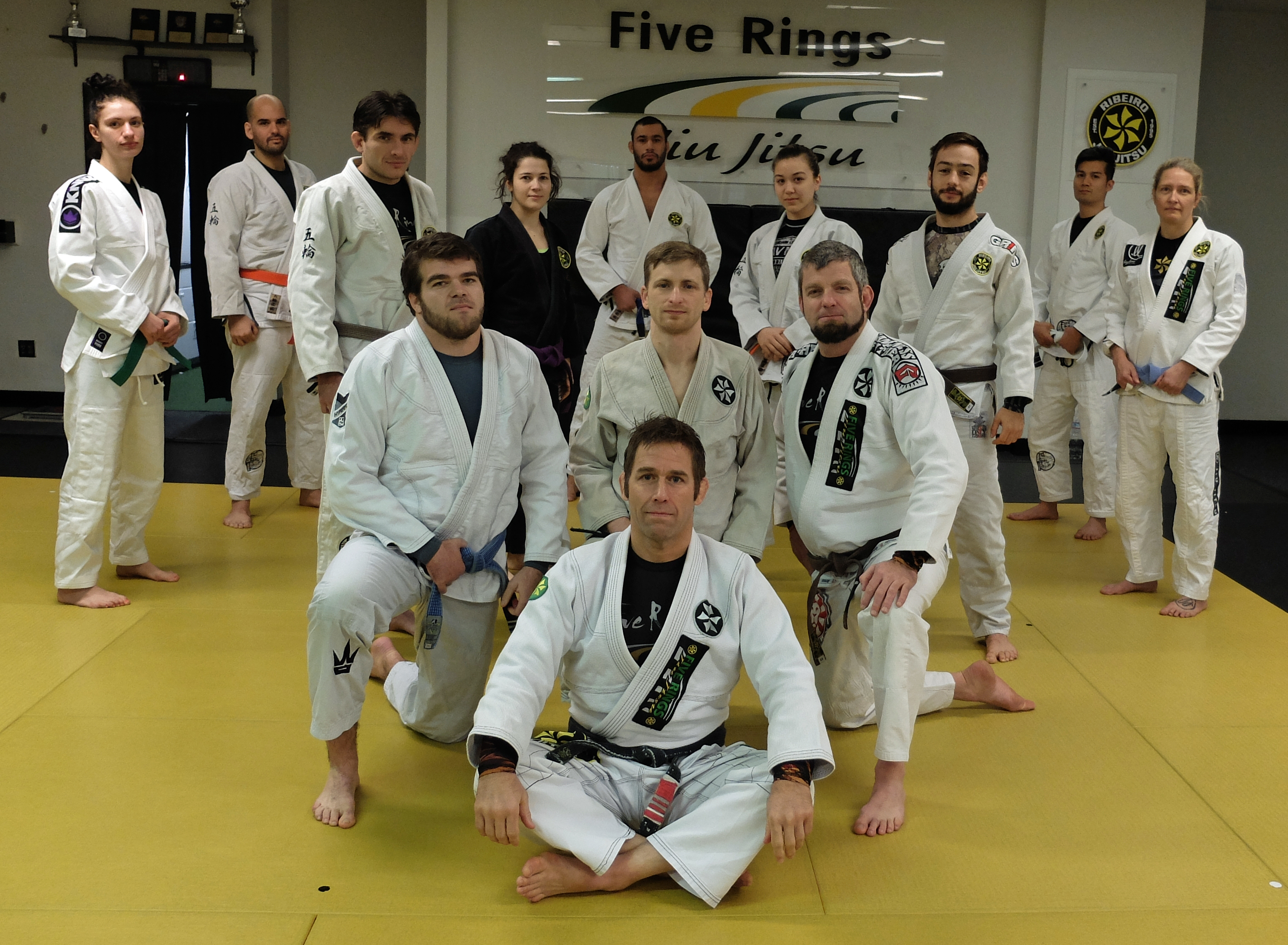 2017 Pans Comp Team
We're keeping the year round format started last year AND allowing folks the opportunity to jump in for a 12 week prep camp for Pans in March 2018.
The weekly format will be as follows:
Saturday 8:00 - 9:30 am Team Practice - an organized, focused, driven practice
Tuesday 6:30 - 8:30 pm Int. / Adv. Technique + Combat rounds - positional sparring and full matches
Thur 7:00 - 8:00 pm Int. / Action training
The 12 week prep camp will have 6 weeks of pre-cycle work and 6 weeks of on-cycle work.
Other events we'll be preparing for:

- The Revolution in March
- Adult Worlds in June
- The Revolution in July
- Masters Worlds in August
To name a few.
Who is Comp Team for:
- Those who want to compete (and win) at a high level
- Those who want to challenge themselves and like to be in a challenging environment
- Those who like to train hard and be in a room of tough athletes, but don't want to compete at tournament
To upgrade to Comp. Team, an athlete must be aware of the following:
- You have two choices: 1) the year commit (economical) or 2) a 12 week tournament prep cycle (convenient)
- Registration is due by Wednesday, Dec. 6. Application can be downloaded HERE
- Down payment is due by Saturday, December 9.
- The first practice of the session begins Saturday, December 9. (note earlier time 6:30 - 8:00 am due to Youth Friendship Tournie.)
See Professor Tom or Office Manager Dan to upgrade your membership today and begin a new phase of your training! ! !