Wow! ! ! What a GREAT way to kick of 2017 with our first Gym Exchange at Murrayhill.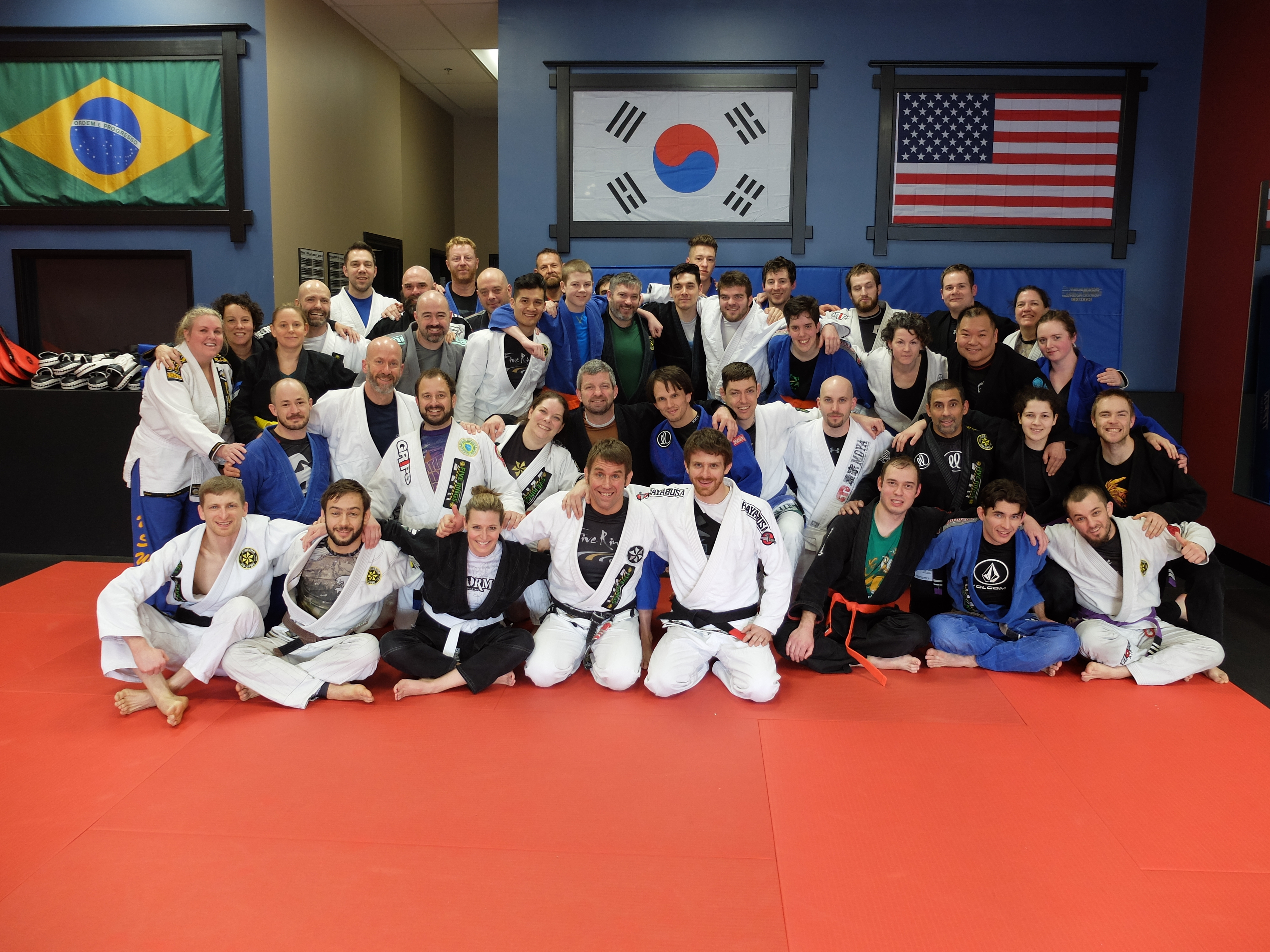 Professor Kevin Dadik shared a very content rich seminar on attacks and options from turtle top position -- harness / back attacks, crucifix, and Sankanu Jime (reverse triangle control) work. It was fantastic stuff ... and definitely material that will help expand people's understanding of the game.
THANK YOU for the great showing ... we had 44 Five Ringers in attendance: 21 from the main campus, 10 from Murrayhill, 8 from Bethany, and 4 from Hood River. We had a couple of folks jump in to rounds / free train at noon too. Super Fun! ! !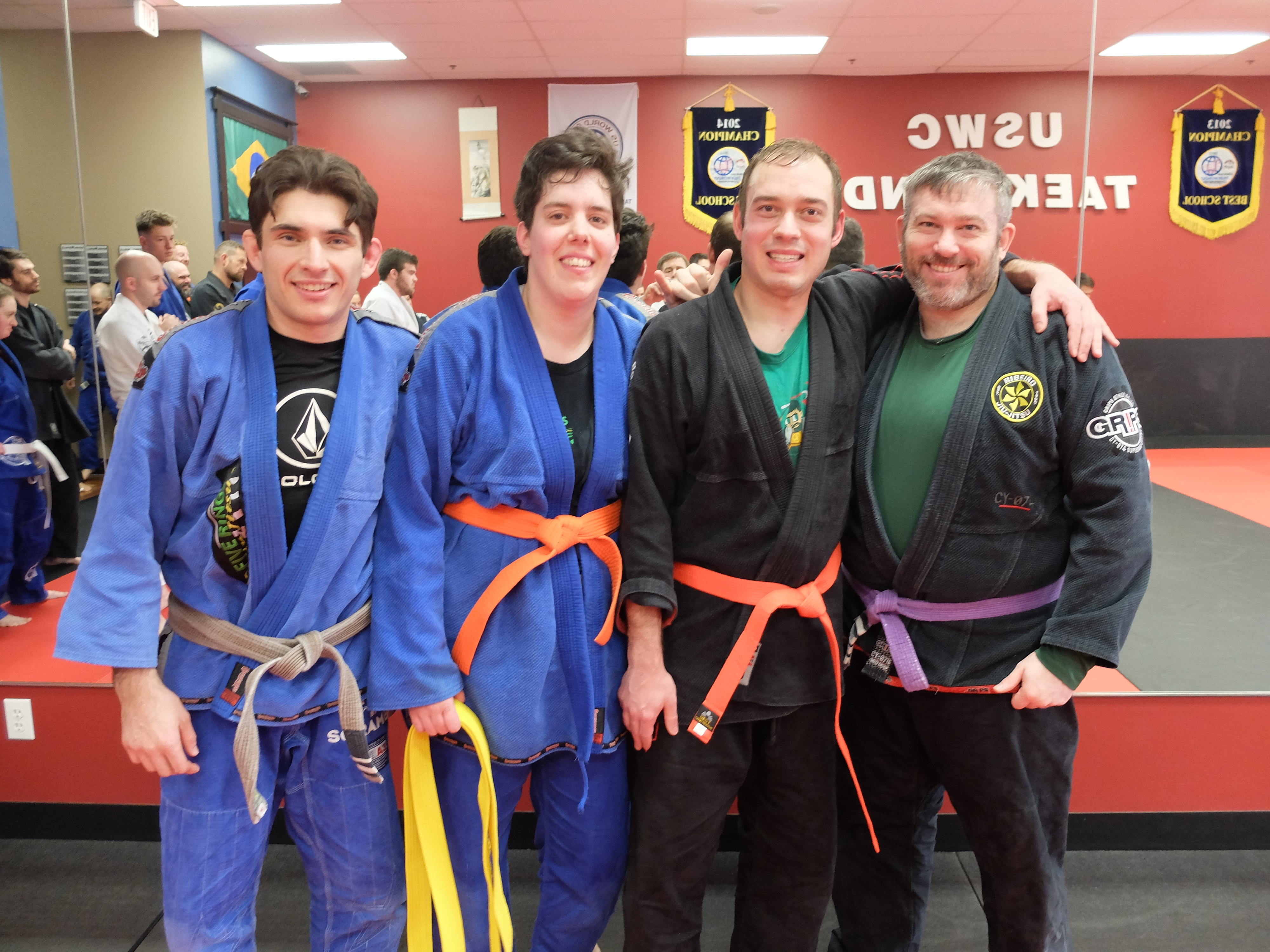 Also, big congrats to James Richey for earning his orange belt ... consistency is king ... keep doing and there is no stopping you! ! !
Can't wait until the next one!
For the FULL album, go HERE