Last week, June 26 - 30, I continued my disaster preparedness journey by completing a 28 hour intensive course to become a NET (Neighborhood Emergency Team) member. Each of the four days was packed with tons of powerful information and my head felt like it was going to explode nightly.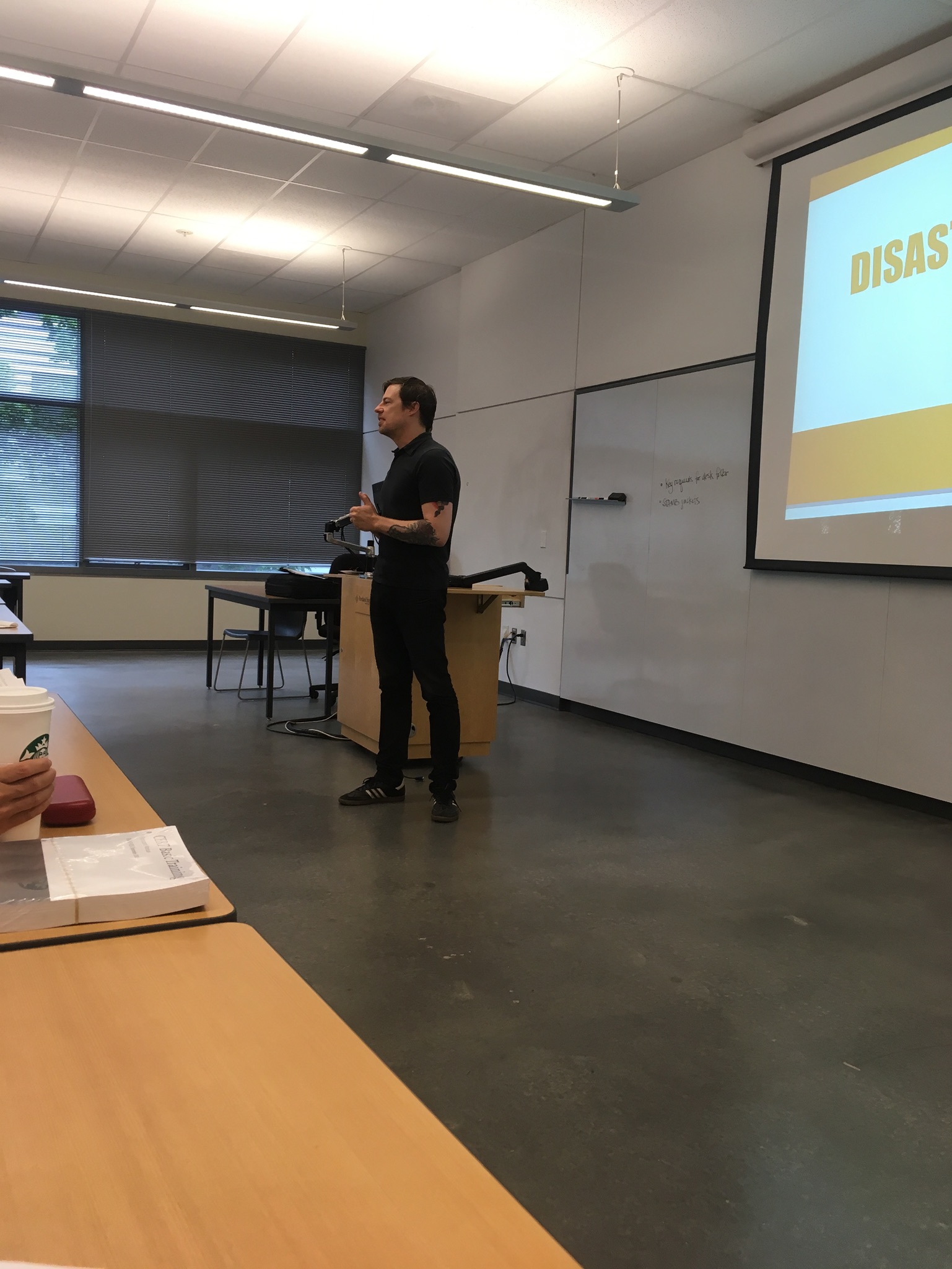 Jeremy Van Keuren, Program Manager, PBEM
The course was broken down into four major areas with same supplemental topics:

Four Primary
1. Search and rescue
2. Triage
3. Lever and cribbing
4. Basic fire fighting - fire extinguisher fundamentals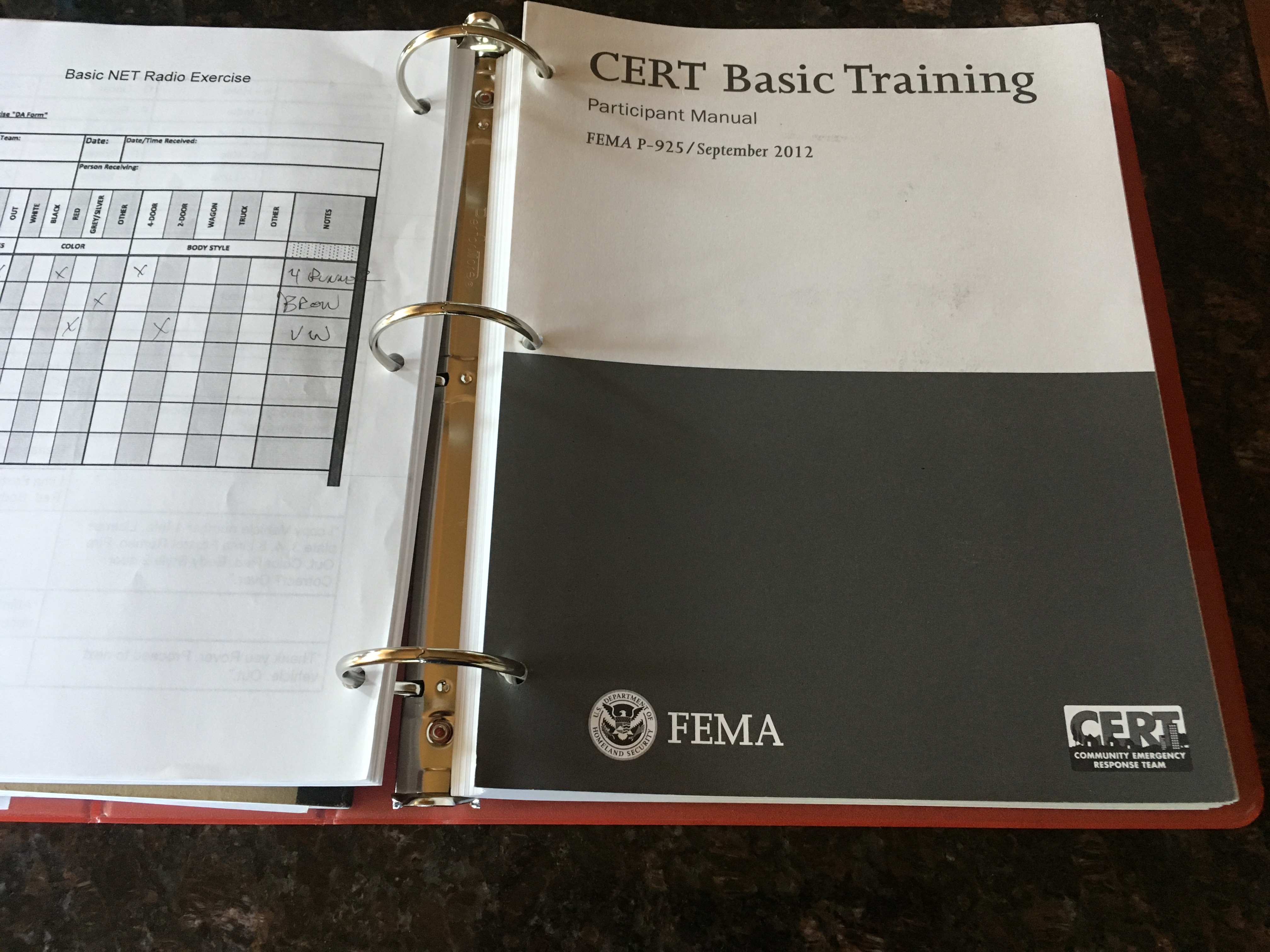 Our NET Training Textbook
Supplemental topics
* How NET works in Portland | CERT in the rest of the country
* Portland's NET is the 3rd oldest in the country (behind LA and San Francisco)
* HAM Radio operation

Fire hydrant fundamentals at the Portland Fire & Rescue Training Facility
We spent the last day (4 hours) at the Portland Fire & Rescue Department's training facility near the airport doing hands-on simulations. It was very powerful how knowing and doing are two very different things. It was an eye-opening and humbling experience. I have much work still to do ... but every new experience is progress and a step towards better skills and preparation.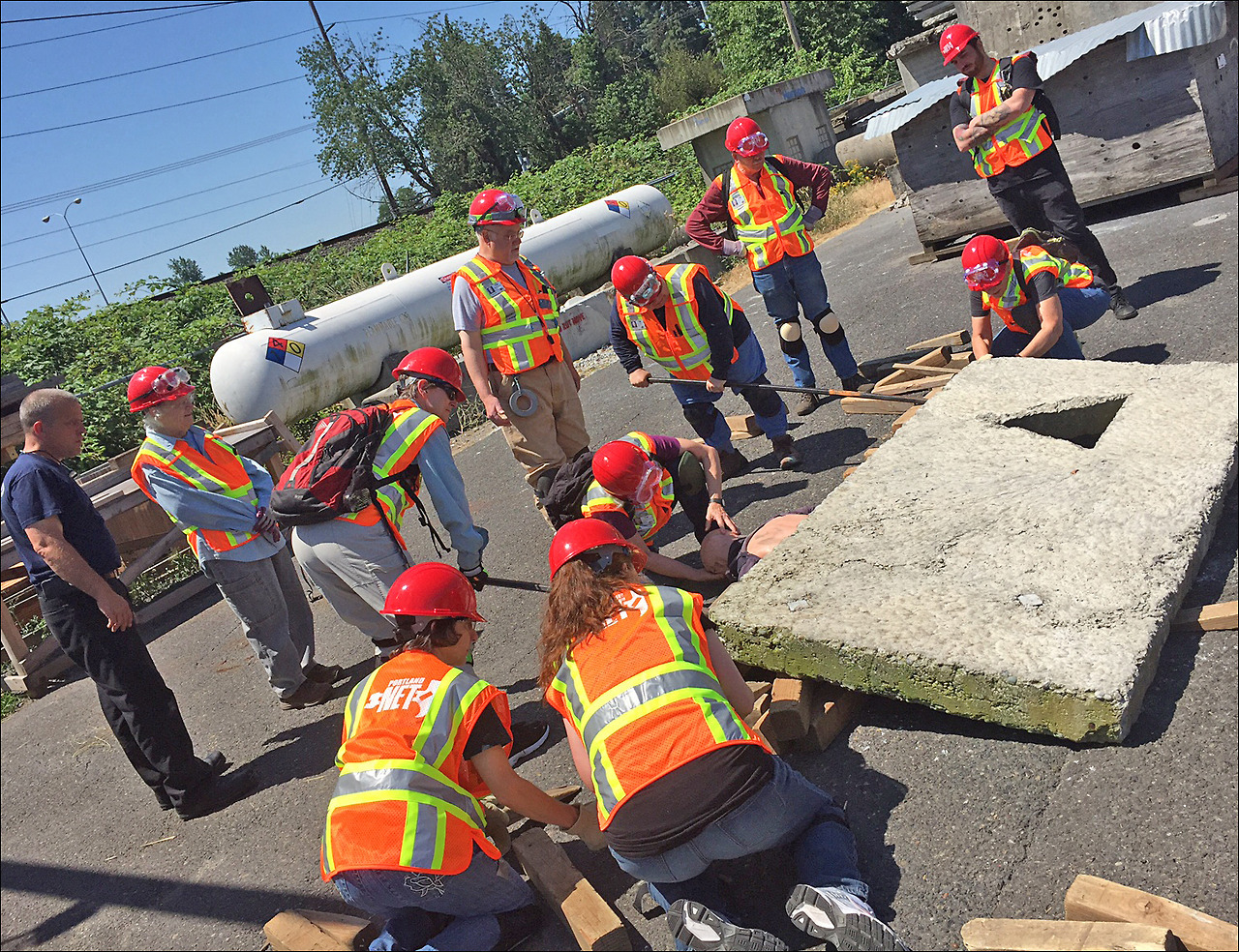 Lifting Heavy Objects Using Levers and Cribbing at the Portland Fire & Rescue Training Facility
The course was co-presented by Portland State University's Urban Studies Program, the Portland Bureau of Emergency Management, and the Portland Fire & Rescue Department.

It was a big investment of time, but I believe it was completely worth it. Here's why:

* You have to be prepared to help yourself and your household.
* After a major disaster (such as the 9.0 magnitude earth quake like the one in Japan in 2011), 95% of people are rescued will be saved by their neighbors, not 1st responders.
* Failing to prepare is preparing to fail.
* Preparedness is a process. It takes time and constant, sustainable energy. (Don't get overwhelmed ... it doesn't help.) Try to do one thing per week to help +1 your situation and the resources you have when a disaster occurs.

I encourage everyone to take some time to prepare themselves, their family, their street, and their neighborhood for when a disaster hits. As I see, there is no down-side. If a disaster never occurs (unlikely ... history doesn't support this), then you've created better relationships and ties to those close to you and your home. If a disaster does occur, you've substantially increased your odds of surviving, helping others, and making it through with less hardship than if you hadn't prepped. All good things.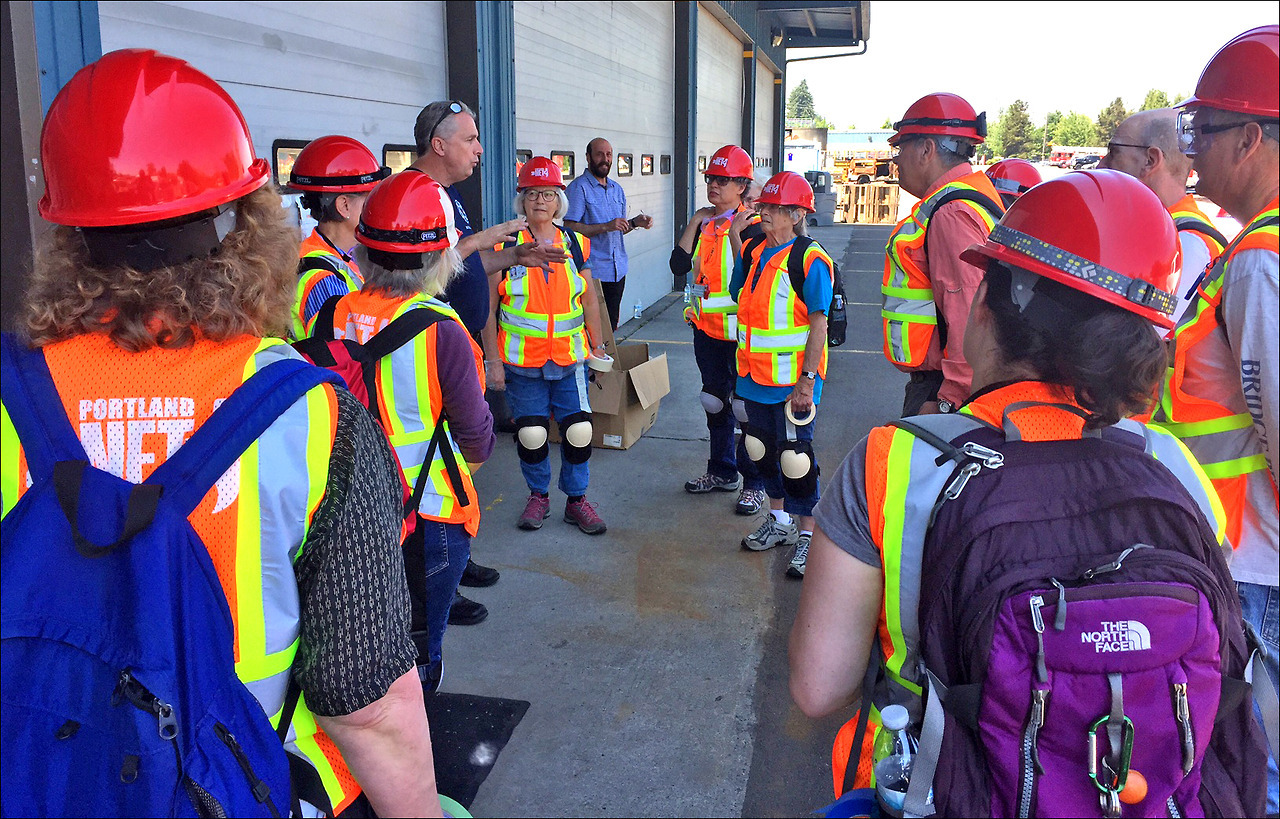 Triage Practice in a Scenario at the Portland Fire & Rescue Training Facility
Let me hear from you (Five Rings membership) if you'd like a disaster preparedness class / experience for the Five Rings community ... I'd love to share my resources and info with you! ! !

Here's a link to my original disaster preparedness blog: HERE

Here's a link to some more great online resources: HERE
On a quest to learn what I can to keep the beautiful place I call home, Portland, livable, safe, and prepared. What can you do to help?
Coach Tom ;-)