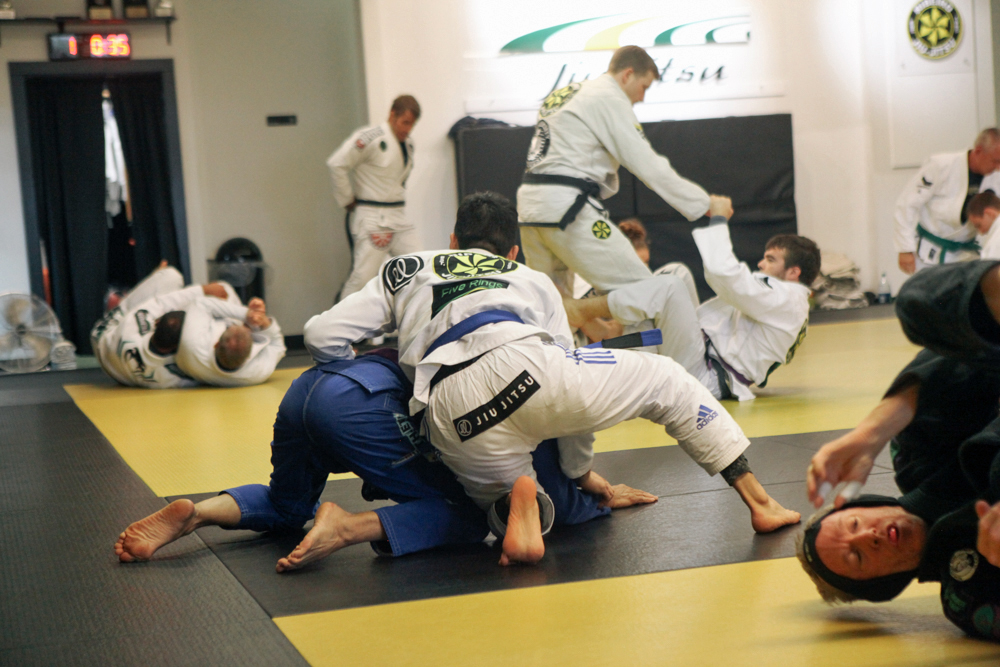 The 2nd Annual Grapple-a-Thon was a BIG success. This Saturday, August 12, 2017, we had over 20 children and 75 adults participate in a day of rolling. The Five Rings community can be proud - who showed up and displayed the spirit and commitment to a cause that true to form - our quest to be modern samurai. We raised roughly $14,000 to be used to bring a year round Jiu Jitsu program to the Friend of the Children Program (both the students being helped and their mentors). We're extremely excited to be able to bring Jiu Jitsu to children in need in the coming year (mats, gi's, belts, instruction, the full package).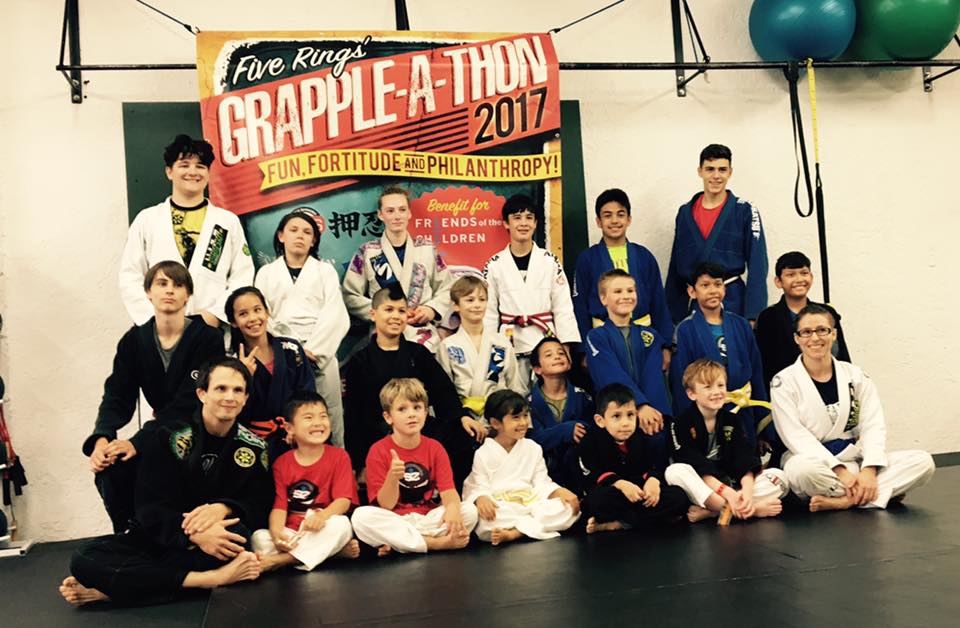 Saturday's event was truly astonishing. To see the level of enthusiasm and charity exhibited by all the participants and sponsors was overwhelming. We started off the day with a fantastic group of youth athletes that took over the mats at Five Rings. Many rounds, smiles, and games were had as the day kicked off with a bang! Shortly after, 75+ adult grapplers spent the next 7 hours (5 minuted rounds with 1 minute rest for 70 rounds) putting their skills to the test in order to raise money for our charity, Friends of the Children.

Thanks so much to everyone that participated and donated to make this dream become a reality.
Patrick Thorndill (green belt) + Tim Hull (black belt)
CRUSHING 70 consecutive rounds!
We want to especially mention our two ironmen that went all 70 rounds - way to go Tim Hull (2nd year in a row!!!) and Patrick Thorndill.

And we don't want to forget our sponsors - SUG, The Standard, Liberty Events, Gameness, Carioca Bowls, and OSS! Thanks for the support!!!


Winners for the Prizes for 2017 Grapple-A-Thon - Awarded for Most Money Donated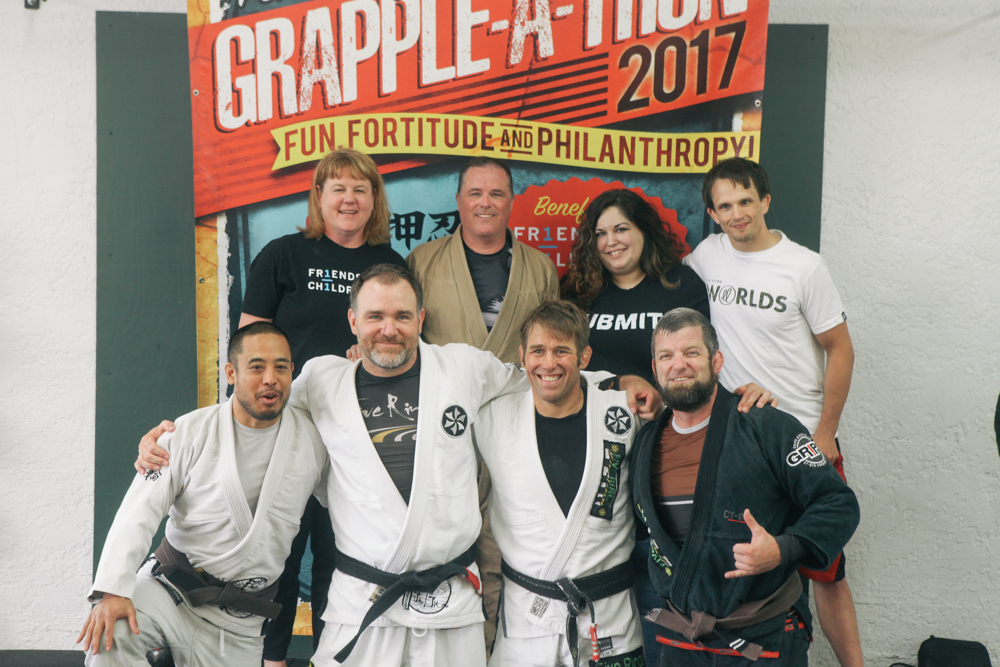 Amy Prince(FOTC), Paul Lively, Heather Standing (SUG), Robert Wolfe
Matt Tsugawa, Eric Dorsett, Tom Oberhue, Dan VanDetta
Grand Prize - Paul Lively

Submission Underground VIP Package
• 2 VIP tickets to next SUG event
• One night hotel stay at "The Nines" Luxury Hotel in PDX
• SUG Swag Package


1st Prize - Marcelino Garza
Revolution Package
• Adult Entry to Nov. '17, Mar. '18, and July '18 Revolution Tournaments


2nd Prize(s) - Robert Wolfe and Scott Schuetz

Gear Package: - Schuetz
OSS - 1 gi, 1 shirt, 1 rashguard
Gameness -1 rashguard, 1 boardshort, a few shirts
Architeuthis Industries - 1 Musashi gi

Gear Package: - Wolfe
Bridge City Fight Shop - Gear Package


Below are albums of the fantastic day:

Youth album - HERE
Adult album - HERE
Patch winners album - HERE

If you haven't donated and you'd still like to, it's not too late. Go HERE and donate to this profoundly worthy cause.
We can't wait to do it again next year! ! !