This is the Five Rings Annual Gala Event / Anniversary Party!
The gym will be transformed for one night to become a fine dining and socializing experience. This year we're turning things up a notch, combining our Anniversary Party with a Charity Auction.
Why? To celebrate our 8th birthday and raise money for a SUPER cause - the Dougy Center.
When: Saturday, February 3, 2018, from 6 - 10 pm
What: Anniversary Party, Silent Auction, and Raffle
Where: Five Rings Main Academy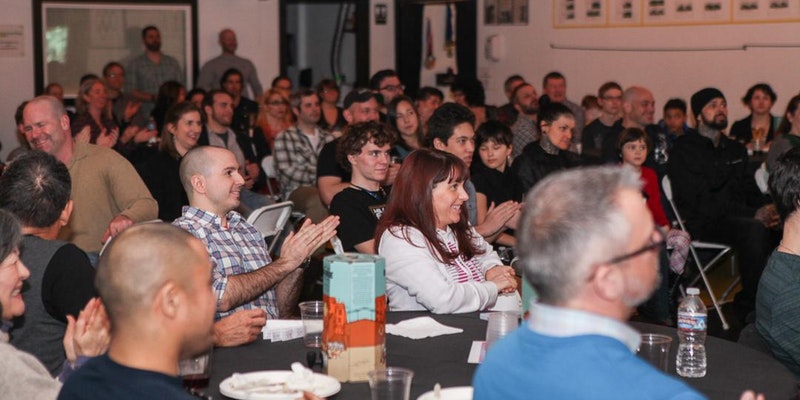 On top that, we are adding a mini Grapple-a-Thon the Friday eveing (February 2 | 4 - 6:30 pm) before the party and a charity silent auction the night of the party. Both events will benefit our friends at The Dougy Center. Come out and party with your BJJ community!!
Why the Dougy Center? Because the Dougy Center does amazing things for children and families who are working through the loss of a parent or significant family member. For more information on the Dougy Center, go HERE.
To donate more to the Dougy Center than the minimum donation embedded into the Anniversary Party ticket, go HERE.
Tickets work like this:
1st ticket is $40. This includes 1 person for the party/auction, minimum donation and the Grapple-a-Thon!! A huge value for a ton of fun.
All additional dinner/auction tickets are only $10 so bring out the family and have a great night with us!
To get your Anniversary Party tickets, go HERE.