Five Rings will be officially celebrating it's Grand Re-Opening / 10 Year Anniversary on Saturday, February 9.
1:30 pm Matt Jubera Seminar
2:30 pm James Puopolo Seminar
Free for all Five Rings & Ribeiro athletes.
$20 for guests. All welcome.
Call 503.327.8265 or email fiveringsjiujitsu@gmail.com if you have any questions.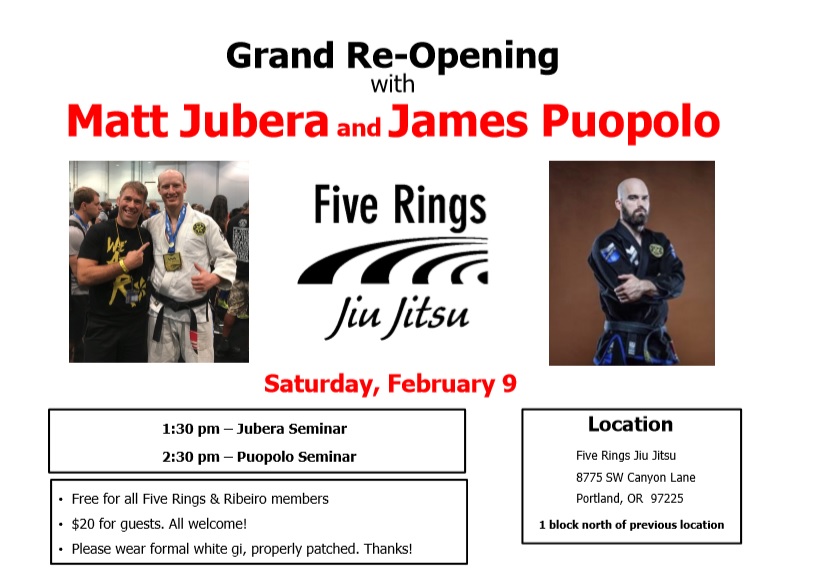 Download the pdf: HERE