HUGE congratulations to Coach Dan (now Professor) on earning his black belt Saturday, June 15, to a full room of athletes at Comp Team practice (we had over 30 athletes on the mats).
It was an extra special occasion as Dan got to celebrate this moment with his life-long dear friend Sean Cavanagh (who had secretly flown in from Ottawa, Canada), his wife Willa, and his teammates at Five Rings. It was a spectacular morning... and profoundly well deserved.
Dan is the living embodiment of his mantra "reborn through submission". Since first walking through the doors at Five Rings, eight and a half years ago, Dan has had a profound Jiu Jitsu journey.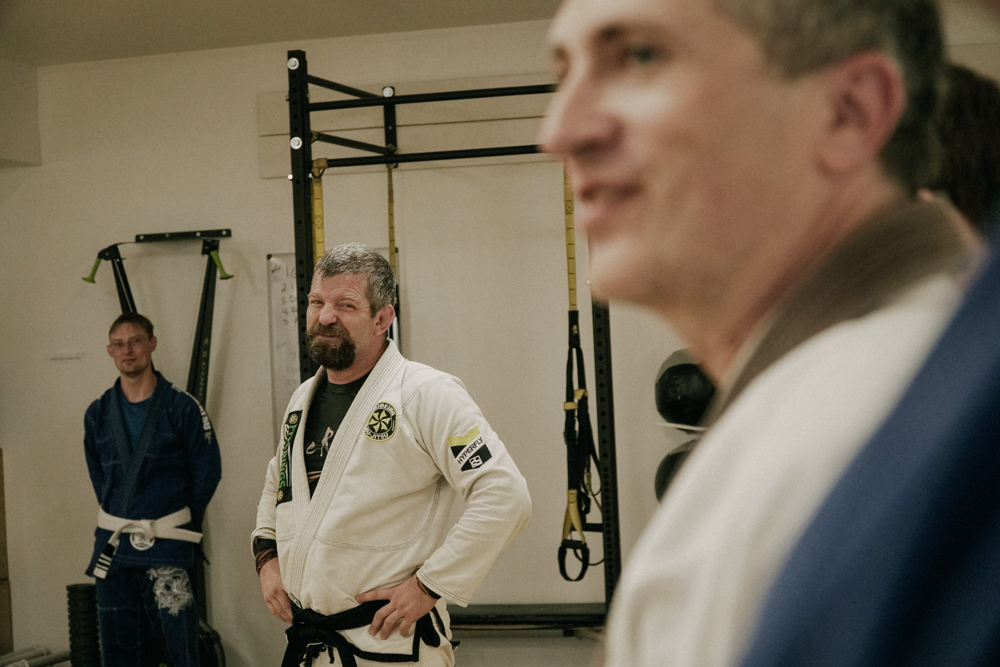 Dan lives the Jiu Jitsu lifestyle ... he's competed throughout his Jiu Jitsu career at all levels, he's enjoyed the journey, he's made deep friendships, and he's been an ambassador for Jiu Jitsu and a mentor to many.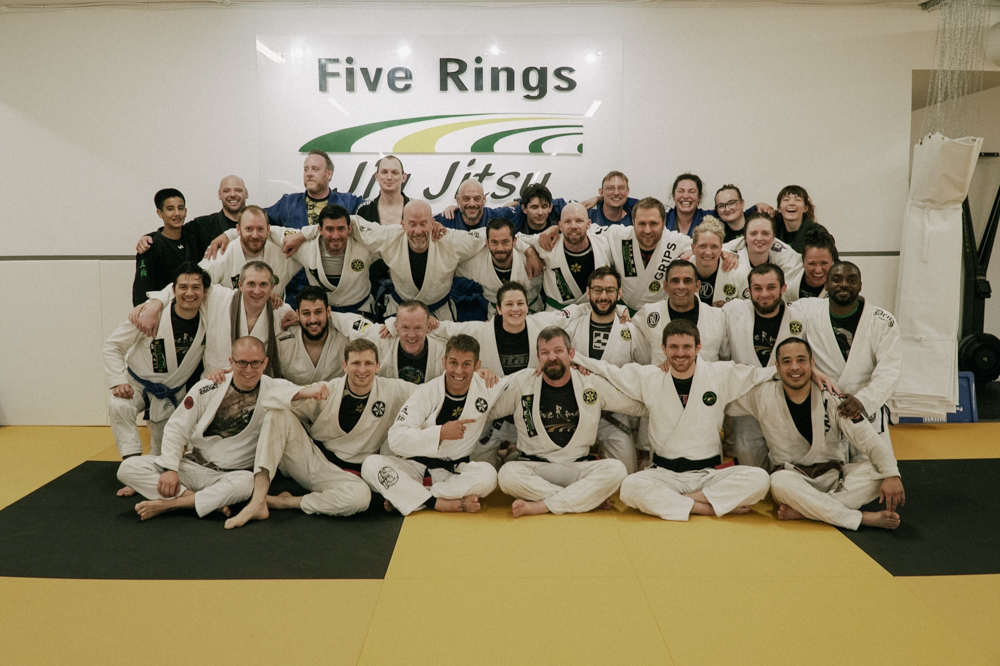 Professor Dan receiving his black belt at Comp. Team practice
He's an amazing coach, a fantastic training partner, and has grown and evolved athletically and as a competitor. Jiu Jitsu has done great things for Dan ... and Dan does great things for Jiu Jitsu - there are few people who are such a positive ambassador of the sport, the self defense, and the life style.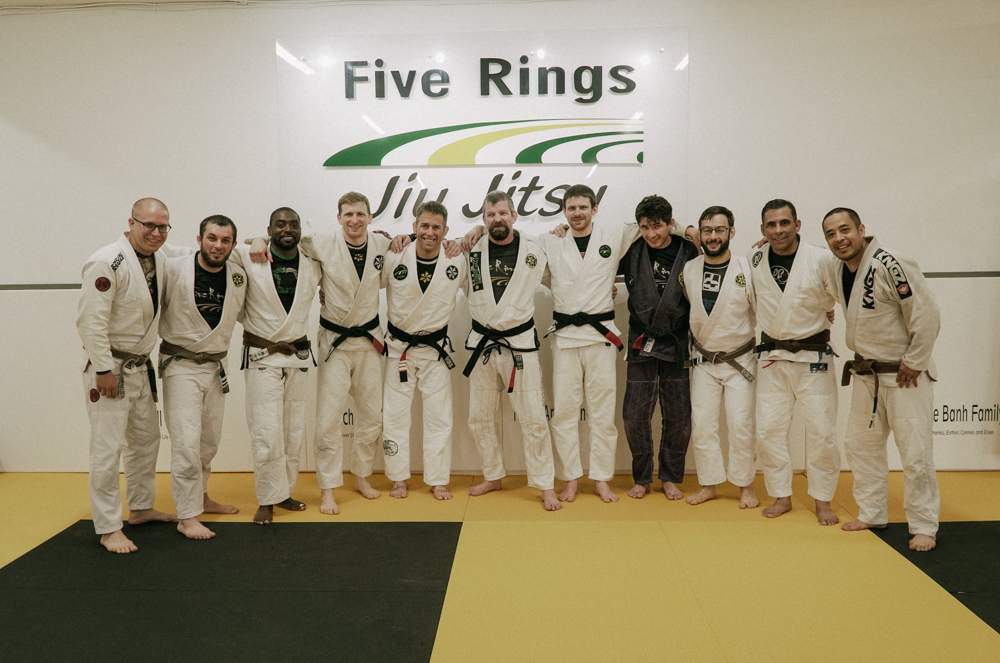 The brown and black belts in the room
The entire Five Rings community congratulates you! Onward and upward Dan.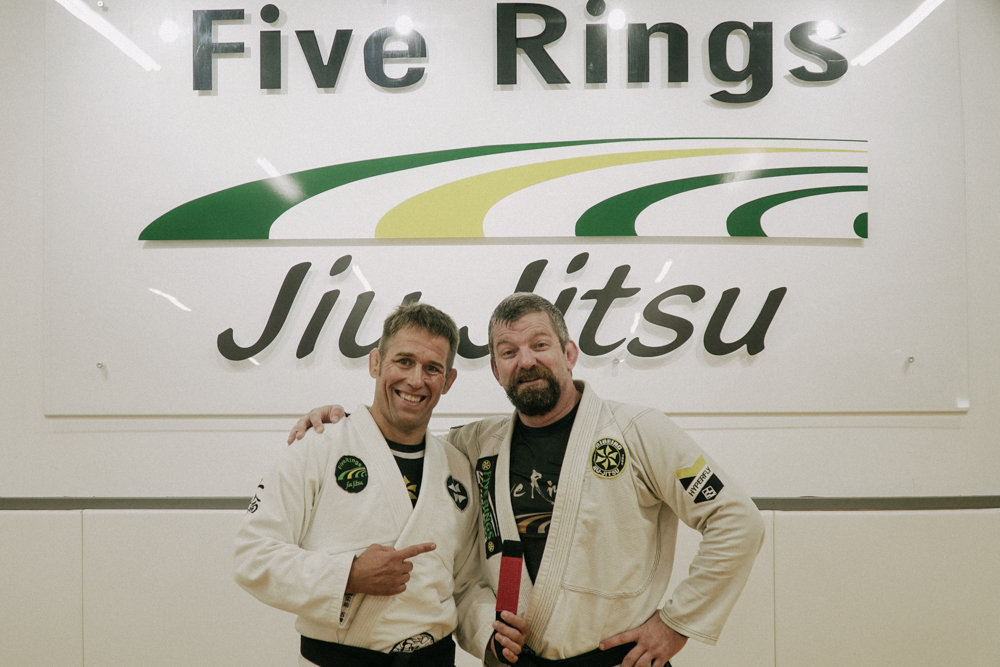 The journey is just now beginning ... Keep doing! ! ! :-)
To see the FULL album of Professor Dan's belting, go HERE.